Four Issues Caused From Michigan High Surface Dust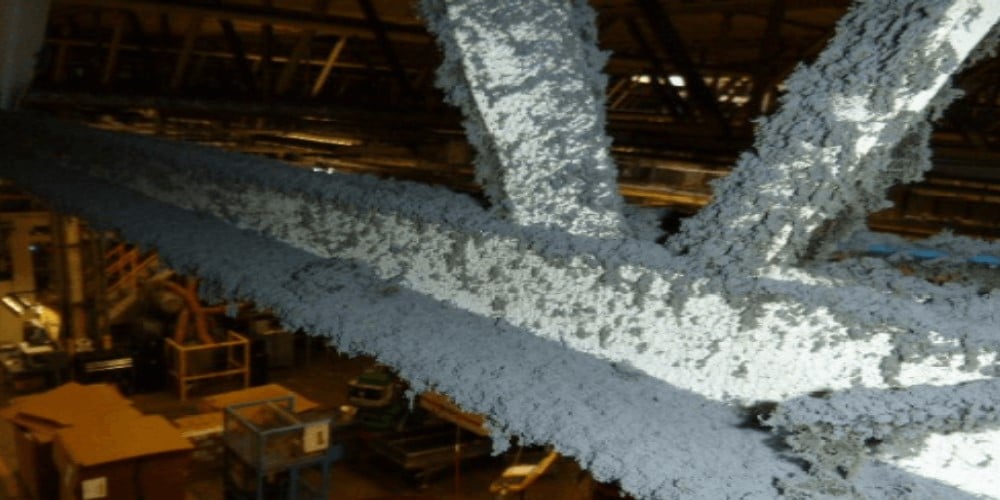 Four Issues Caused From Michigan High Surface Dust
When walking through a Michigan industrial facility it's simple to only look at eye level and consider it fairly clean. Regrettably, Michigan high surface areas such as high ceilings and rafters are often left out of the Michigan industrial cleaning process.
Issues Caused From Michigan High Surface Dust
Dust travels through the air and lands on these Michigan high surfaces, where they quickly buildup. Most often these areas are out of reach and out of sight, so they don't get cleaned regularly. Resulting in increased risks associated with the lack of high ceiling dusting services Michigan. Although, while it may seem that as long as that ceiling dust stays up there it's not harming anything, when in reality it is causing numerous problems within the facility.
Below are some of the most common issues caused from Michigan high surface dust.
Less Effective HVAC System
Hunks of dust can be blown into the facilities ventilation system, clogging the HVAC and making it work harder to move air throughout the building.
Major Quality Control Issues From Falling Dust
Vibrations and air movement can cause built-up dust to drop and contaminate the production areas below. This can result in higher-than-expected numbers of quality control issues, or even damage manufacturing machinery.
Employee Health Concerns
Accumulated dust can create the ideal breeding ground for mites, mold, bacteria, viruses, and even insects or rodents. Mites and mold can cause allergic reactions in some employees; bacteria and viruses will spread throughout the facility making your staff ill.
Michigan Combustible Dust Explosion
Particular types of dusts can create a fire hazard when they collect in large enough areas. Many secondary explosions in factories have been caused by an explosive dust cloud forming when dust falls down from high surfaces. Dust collected in hard to reach and out of sight areas pose the largest hazard and should be a regular part of combustible dust cleaning procedures. In addition, OSHA will inspect according to NFPA requirements, and will give expensive citations for any buildup dust in these areas.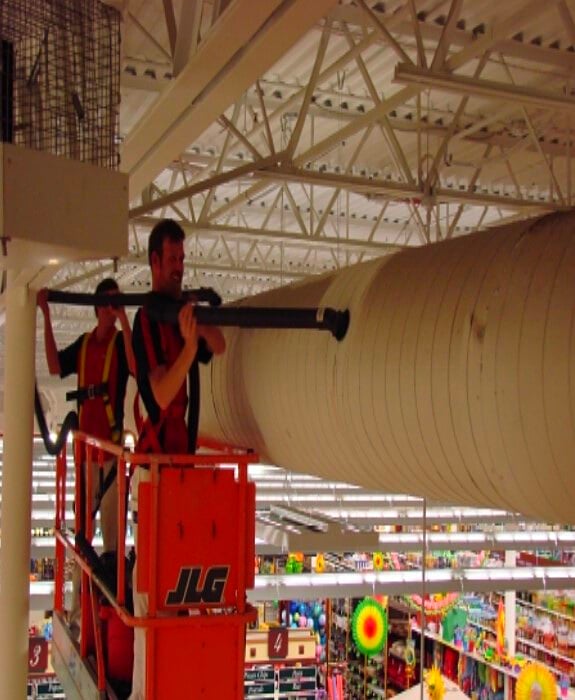 Regular Michigan High Surface Cleaning
Michigan High surface cleaning will eliminate dust, dirt, grease, and other materials commonly located on the high surfaces of Michigan manufacturing and production facilities. Most importantly, areas that should not go untreated when cleaning high surfaces in Michigan include the following:
Beams
Ceiling
Ceiling Deck
Ceiling Truss
Conduit
Exterior of ductwork
Exhaust hood ventilation
Fire suppression systems
Lighting
Piping
Rafters
Storage racks/shelving
Selecting The Best Company For The Job
Cleaning Michigan high surface dust can significantly improve health and safety of your work environment, eliminate a potential explosion hazard and avoid costly OSHA fines. Regardless if your Michigan facility is shutdown during this time or not, Strength H2O Industrial Solutions will work around your production schedule to help keep your Michigan facility clean.
Strength H2O specializes in cleaning projects for Michigan industrial and commercial facilities, and we are focused on safety. Most importantly, our personnel are OSHA trained, experienced working on Michigan high surfaces, and we are experts in every aspect of combustible dust safety. You can keep your working environment safe and avoid quality control problems with Michigan rafter and ceiling cleaning.