In-House vs. Outsourcing Michigan Industrial Cleaning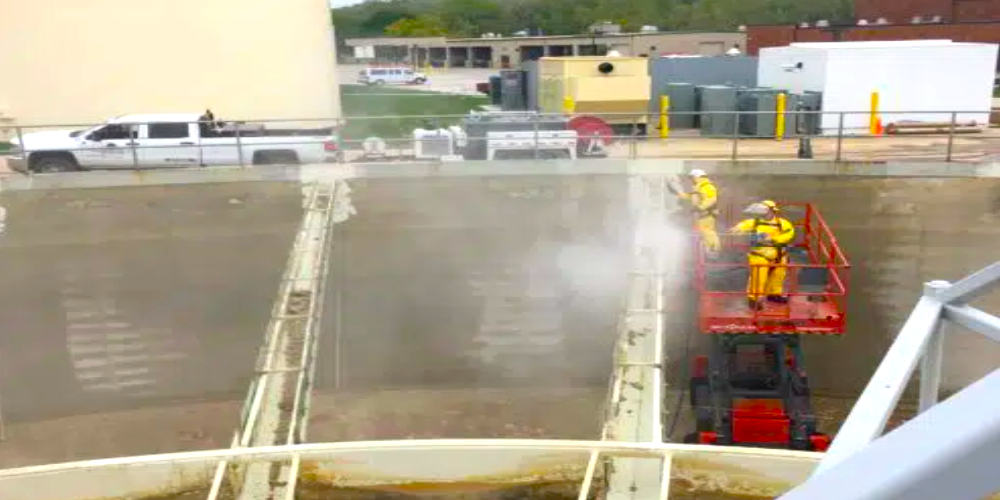 In-House vs. Outsourcing Michigan Industrial Cleaning
A team is consistently better than individuals
Industrial Cleaning has become an important issue to be addressed. With the Michigan economy increasingly becoming unstable, it's not unusual to expect that facility managers and owners would resort to looking for the most cost-efficient solution for cleaning their facility. Exceptional industrial cleaning services in Michigan are difficult to come by, especially when the budget is low. Below we discuss the major differences with In-House vs. Outsourcing Michigan Industrial Cleaning
As easy as it sounds, a industrial cleaning company may pop into your head as a cleaning solution right away. However, this has proven to be the most efficient way of getting your Michigan industrial cleaning service done. In addition, outsourcing to a reputable cleaning company makes sense because a highly skilled team would always function much better than randomly selected individuals without proper training. Finally, outsourcing your Michigan industrial cleaning comes with a great amount of advantages.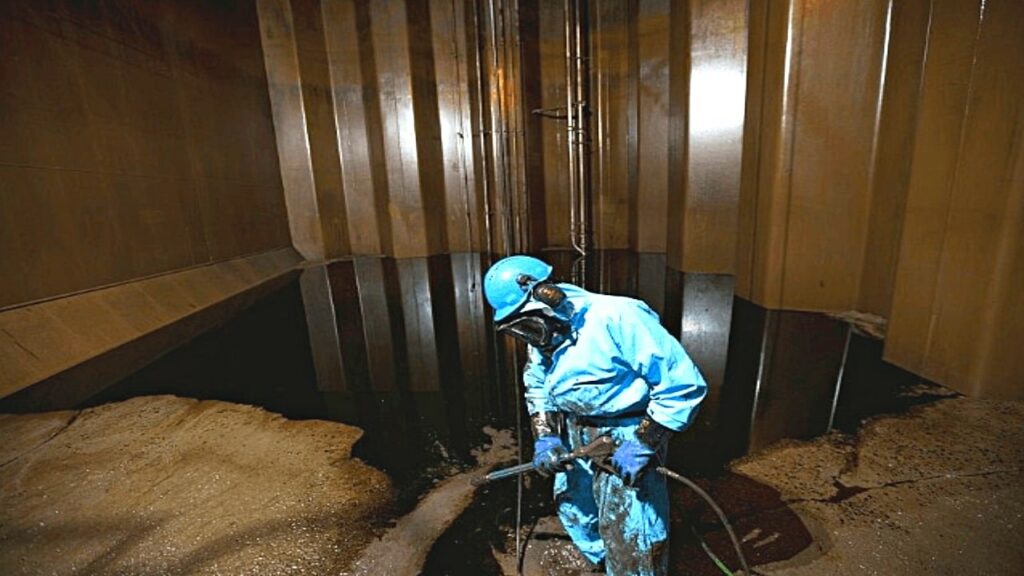 Benefits of Outsourcing Michigan Industrial Cleaning Services
Some of the major advantages of hiring a company for your commercial cleaning service and industrial cleaning service include:
Precious Time Saved: Just imagine the amount of time that you will have to spend recruiting, screening, and sometimes even training cleaning staff for your particular facility. Not to mention, the also have to pay for insurance and other benefits for these individuals. Finally, you also spend some money on administrative and managerial responsibilities. A professional Michigan industrial cleaning company eliminates all theses additional costs.
Managing Costs More Efficiently: Your industrial service company understands that you may not know the complexities of the accounting involved in cleaning your facility. But, by working with them, you become enlightened on the things to take note of. Doing all these alone with in-house staff would definitely lead to some mismanagement of funds along the line. This is because you are most likely not an expert in this field.
Protecting Your Assets: A professional cleaning company understands how to safely and properly cleaning your business and allow you to focus on what your business does best. Requiring your employee to clean will cause mishandling by your employees who are not skilled enough. But, other hand, a cleaning company has the industry experience and knowledge of handling all types of assets.
Saving Monet, Reducing Costs: Hiring additional staff to clean will create additional cost such as health insurance, liability insurance, equipment costs and maintenance, miscellaneous fees, supervision expenses, employee absences, payroll taxes, employee turnover, dispute settlements, direct payroll expenses. The list is bottomless, and all these come with hiring in-house staff for your commercial cleaning service and industrial cleaning service Michigan. Contrarily., you avoid all these additional expense with Outsourcing Michigan Industrial Cleaning.
Safer Work Atmosphere: Equipment and items at your office or residential area need to be handled properly to keep you safe. Fire outbreaks fall, and other domestic accidents are not uncommon. But, a industrial cleaning company ensures your business is left clean and safe.
cost-benefit analysis of Hiring a industrial Cleaning Company
With almost all Michigan business wanting to get the most bang for the buck. Therefore, hiring a entire company instead of individuals could appear to be counterproductive. Hiring skilled staff members is much easier said then actually doing. In addition, a larger scale of cleaning means bulk cleaning supplies, equipment, and services coming at a reduced price. Larger industrial cleaning companies typically leverage buying bulk supplies, allowing them to provide you with much cheaper cost than you could obtain yourself.
In-House Cleaning Stands No Chance Against a Michigan Industrial Company
Its difficult to balance cleaning with your other businesses actives that actually make your business money. Leaving these services to professionals like Strength H2O Industrial Solutions will guarantee you get highest quality services at all times.
Michigan facility manager have many priorities to handle on a daily basis, and is no easy task. With already having many responsibilities, There are many things to attend to, and you do not want your to-do list to get longer than necessary. Most importantly, having a competent cleaning staff does not translate to more money for you, unlike a cleaning company.
Important Issues
Coverage: Proper cleaning is not easy task. There are some days when you would require more personnel, especially during your companies busiest period of production. Unfortunately, in-house cleaning services would not allow you to have this extra coverage. But,industrial cleaning service companies have enough depth to get the task completed even if the employees are sick or your demands become more. Being fully equipped and able to adapt to your particular needs at all times is pure bliss, and this is found only with a industrial cleaning company Michigan.
Proper High Quality Equipment: Higher quality equipment almost always delivers better cleaning results. Professional Michigan factory cleaning companies have superior equipment simply due to investing more in it. An in-house cleaning service cannot replicate the equipment due to the limited scope of services they are required to provide, and would not offer you the same quality of cleaning.
Integrated Facility Solutions: In addition to providing cleaning solutions, a large amount of industrial cleaning services offer additional skilled services for your facility, such as electrical, plumbing, HVAC, painting, post construction cleanup, etc. Therefore, you will have the opportunity to give your facility the regular maintenance needed, rather than hiring two separate companies.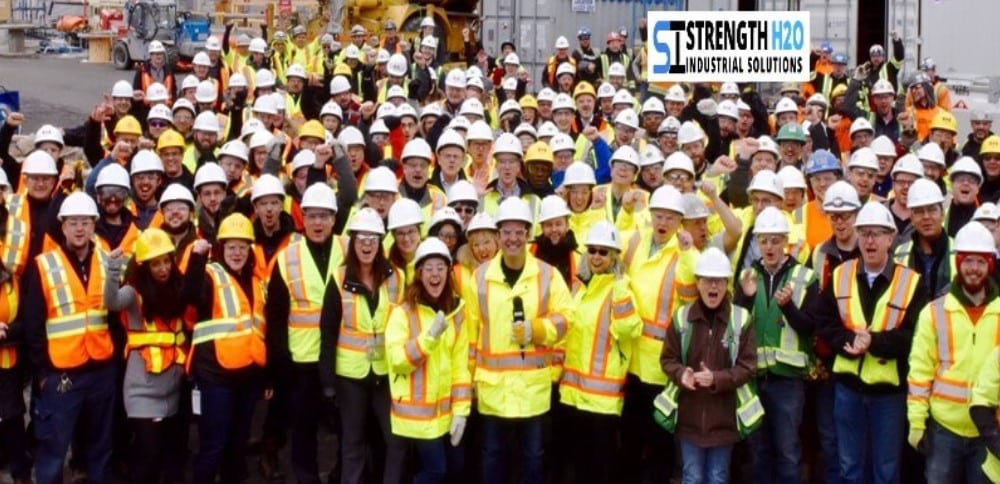 In conclusion
Outsourcing your industrial cleaning is guaranteed to produce the results that you desire. A clean facility, affordable costs, time-saving, stress-free, and increased value of your facility. With all these benefits, it is an easy decision to make.
You can get a free quote from Strength H2O Industrial Solutions Today. With over 30 years of experience in industrial cleaning, we have earned the reputation as the best in Michigan, Ohio, Pennsylvania and Indiana!