Production Line Cleaning Services Michigan
Most of the equipment used in Michigan production lines, from ovens to conveyors, to grinders, to slicers, contain a lot of computerized technology that requires cautious, yet thorough cleaning to maintain  sanitary conditions and running smoothly without risking damage to the sensitive nature of the equipment. Also, scheduling to do your own cleaning is time-consuming and can be really expensive, as it needs to be completed outside of regular production hours. In addition, it is simple to see why selecting a professional Michigan industrial cleaning service is the key to maximizing the efficiency of your operations. Our Michigan production line cleaning services team members are leaders in our field.
Strength H2O Industrial Solutions is the Michigan industrial cleaning standard for companies throughout Michigan. In addition, we take sanitation vary seriously, and are 100% committed to providing thorough, professional cleaning services for every piece of Michigan equipment throughout your company's entire manufacturing process. Our highly trained Michigan cleaning crew is extensively trained in proper cleaning services to reduce the risk of cross contamination without damage to your equipment. 
Full-service solutions for Michigan industrial sanitation
Small or gigantic, Strength H2O Indutrial Solutions is your one-source solution for all Michigan sanitation and cleaning solutions for your manufacturing or food processing company. Most importantly,  we provide convenient scheduling, competitive rates, and unmatched services. We do not just meet, but exceed your expectations every time. Some of our services include:
Michigan DRY FOOD PRODUCTION LINE CLEANING
Michigan Sanitation & Industrial Cleaning

When you manage a Michigan food production line, cleanliness is essential to the continued success of your company. Without proper sanitation, the quality of your Michigan food products will degrade, and you risk losing customers. Also, Michigan food production facilities are required to pass inspections and meet food safety requirements. Efficient cleaning of Michigan food processing equipment reduces the opportunity for food contamination. A lot of businesses have found it beneficial to hire a third-party business to complete this cleaning as they have the time and resources to do the job more thoroughly. At Strength H2O Industrial Cleaning, we can help improve food sanitation at your Michigan business. Get in touch with our experienced team today to learn more. We have provided service for many major companies throughout Michigan.
Why You Need Thorough Michigan Production Line Cleaning
Throughout the course of the day your Michigan company is likely producing 1000's upon thousands of Michigan food products. What this means is your Michigan machinery and assembly line are working hard, and while doing so are likely picking up food residue as well as floating dust particles in the air. In addition, if you have a team of employees in contact with the machinery, they could be exposing your Michigan facility to harmful microorganisms, including viruses and bacteria. But regular cleaning of your equipment and of the entire facility, including floors, walls, and work surfaces will ensure all harmful particles are removed. A thorough Michigan industrial cleaning by a professional cleaner will also:
Minimize cross-contamination
Increase machinery life
Provide an expectation of acceptable cleaning standards
Reduce the risk of distributing contaminated food products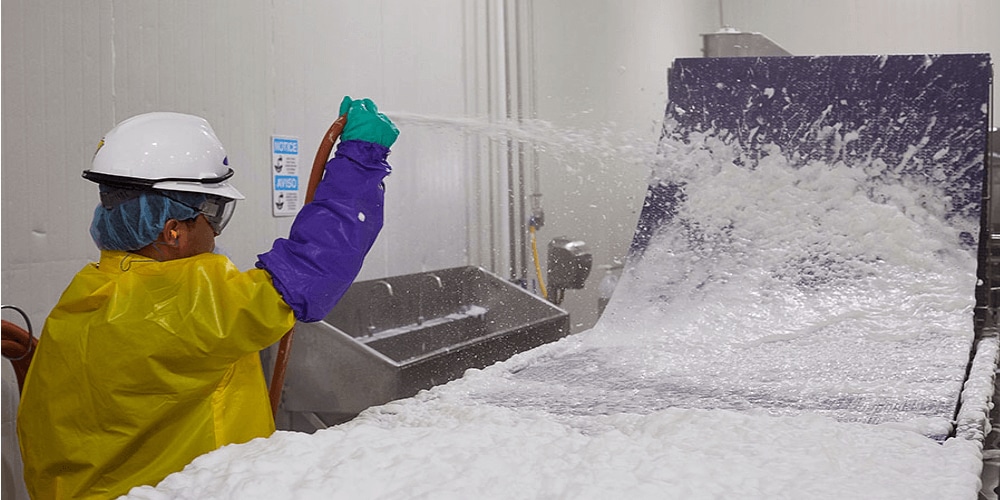 MEAT AND POULTRY PRODUCTION LINE CLEANING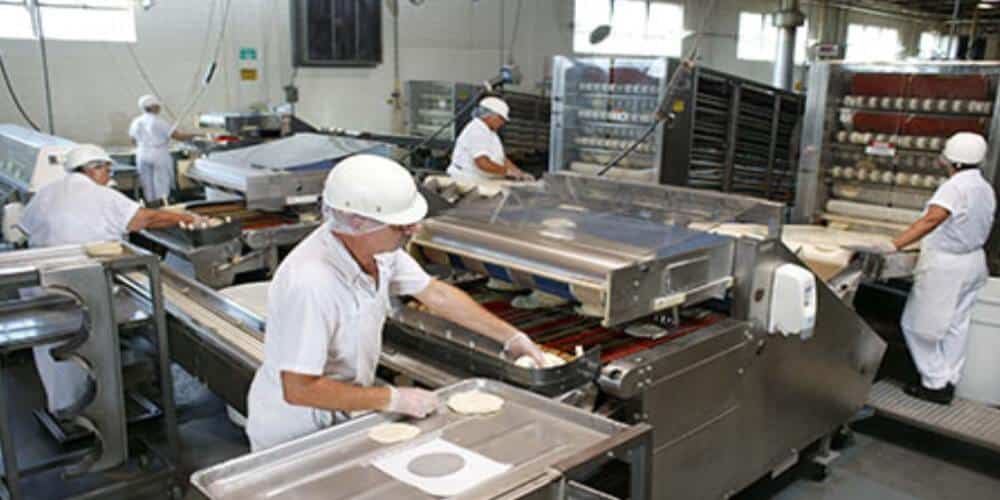 MICHIGAN DRY FOOD PRODUCTION LINE CLEANING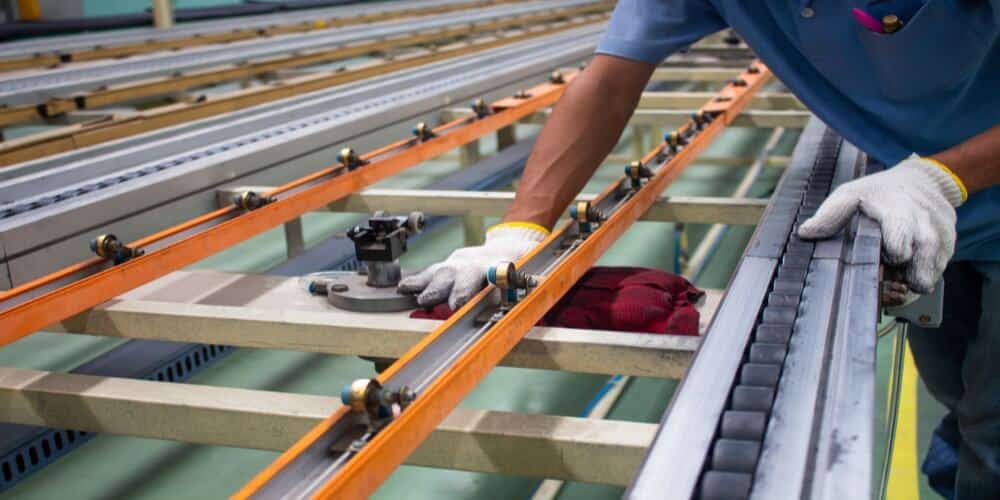 PROCESS EQUIPMENT CLEANING Experts
Regular cleaning is essential for any Michigan industrial site, but especially for those that produce food products sold to the general public. Michigan Food production is a delicate process...
Experience you can rely on
Strength H2O has been providing the highest standards of commercial and Michigan industrial cleaning services across the state for over 20 years. Also, we have an extensive background in the Michigan food industry and are committed to the safety and compliance of your business. Also, to intensive on boarding training, our employees receive ongoing training in Michigan commercial cleaning and quality control procedures, so you know that we provide highest quality of services possible.  Strength has gained the experience to use skilled labor, chemicals, and cleaning supplies, resulting in cost-effective measures, allowing you to save room in the budget for other important matters. When you need professional Michigan sanitation services, look no further than the professional services offered by Strength H2O Industrial Solutions.
Frequently Asked Questions Michigan production line cleaning
COMMERCIAL FOOD CLEANING SERVICES michigan
When you operate a Michigan food processing or production company, proper sanitation is mandatory to the safety, compliance, and the continued success of your business. By hiring an experienced Michigan cleaner like Strength H2O Industrial Solutions, you will get rid of the need to form and manage an in-house sanitation team, saving you the hassle and the overhead costs of sanitation team management. Our employees have the expertise and training to reduce the risk of food-borne illnesses and cross-contamination through efficient processes, products, and cleaning supplies, negating the need for you to pay an in-house team outside of regular operating hours. In addition, our service rates are the same regardless of whether it is a weekday, weekend, or holiday, allowing for simple and predictable Michigan company budget management. Also, when you are looking for cost-effective Michigan cleaning solutions for your food processing company, look no further than Fayette Industrial. From dry food facilities to meat and poultry sanitation, we do it all.