AUTOMOTIVE PAINT BOOTH CLEANING AND MAINTENANCE
Strength H2O is one of the most achieved service providers for automotive manufacturing support. In addition, we provide full service paint booth cleaning and maintenance. Including booth cleaning, labor support, robot cover management, oven cleaning, air purifying, light and inventory management.
Our Industrial cleaning services Michigan are tailored to your companies specific needs, providing complete Michigan facility cleaning. Strength H2O provides all our clients with top tier janitorial and paint booth cleaning as well as full-service paint systems management. In addition, we solve costly issues with technical cleaning to spray booth performance and monitoring, so you no longer have to deal with defects that result in repetitive maintenance issues and downtime.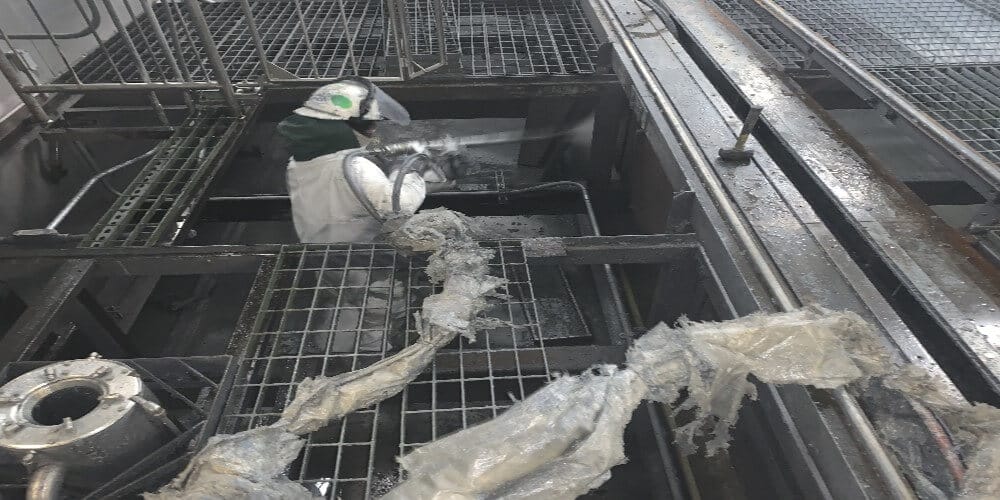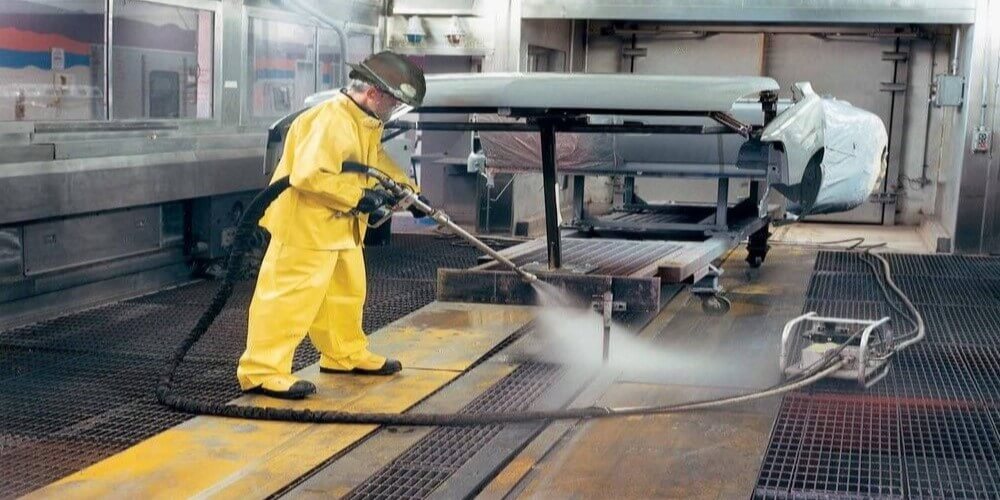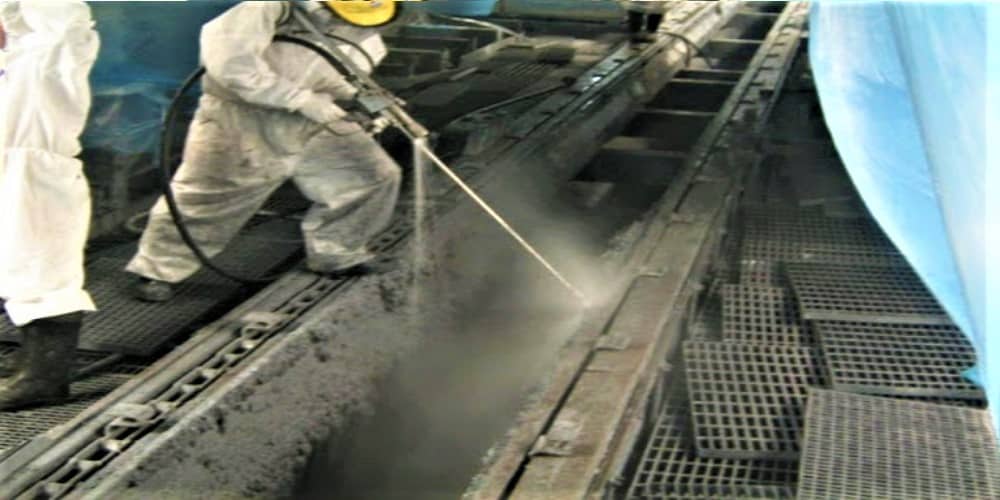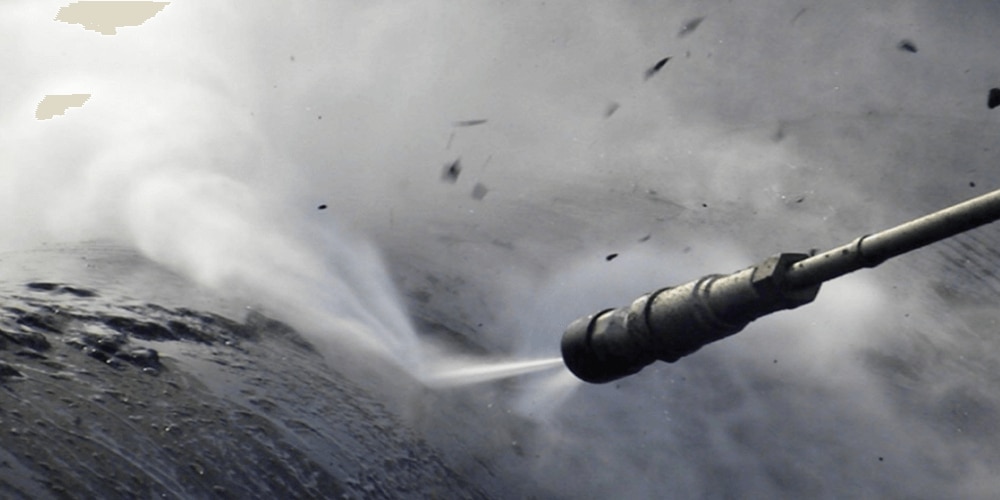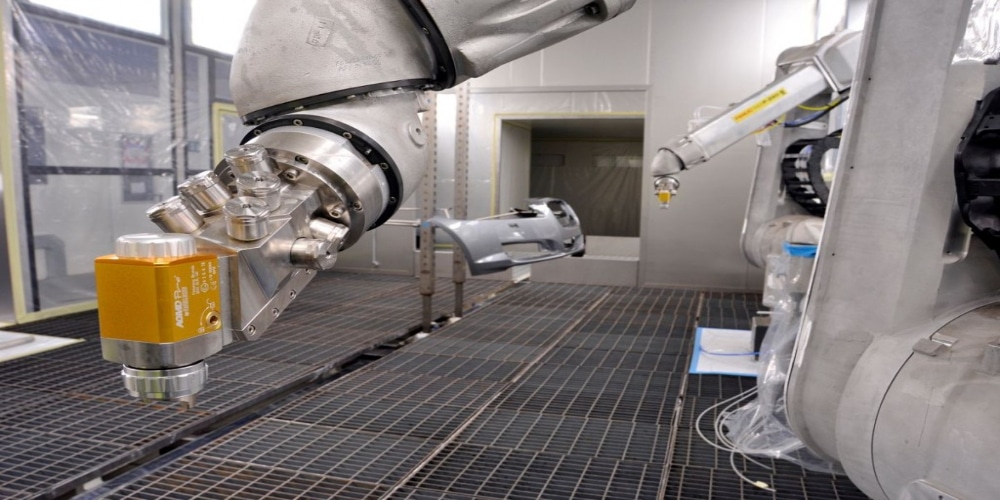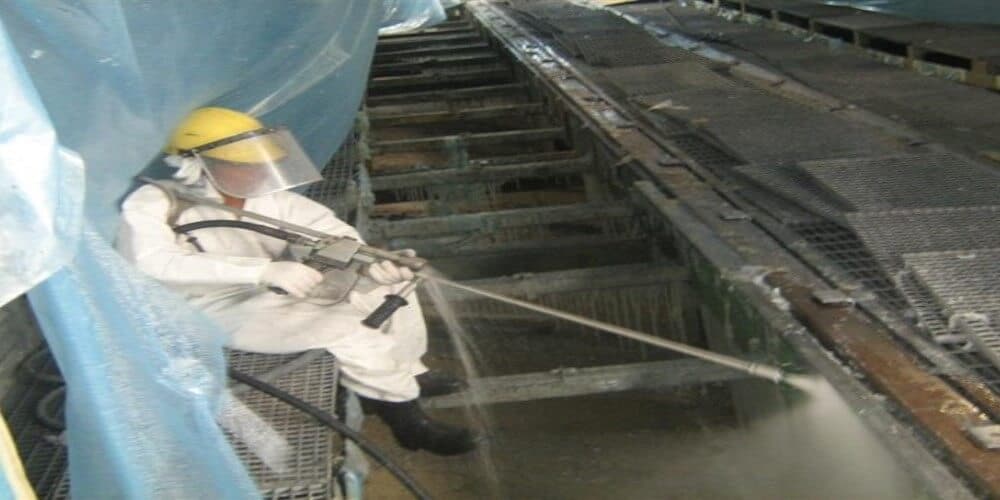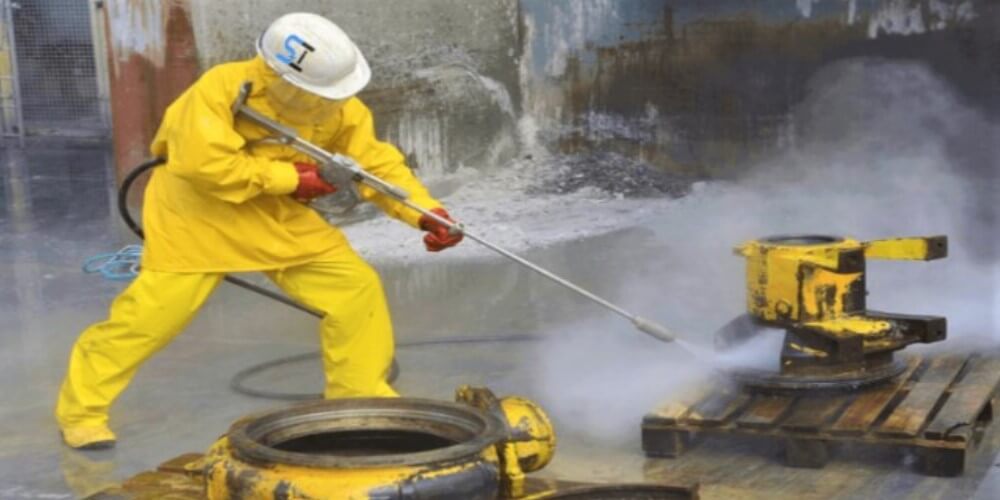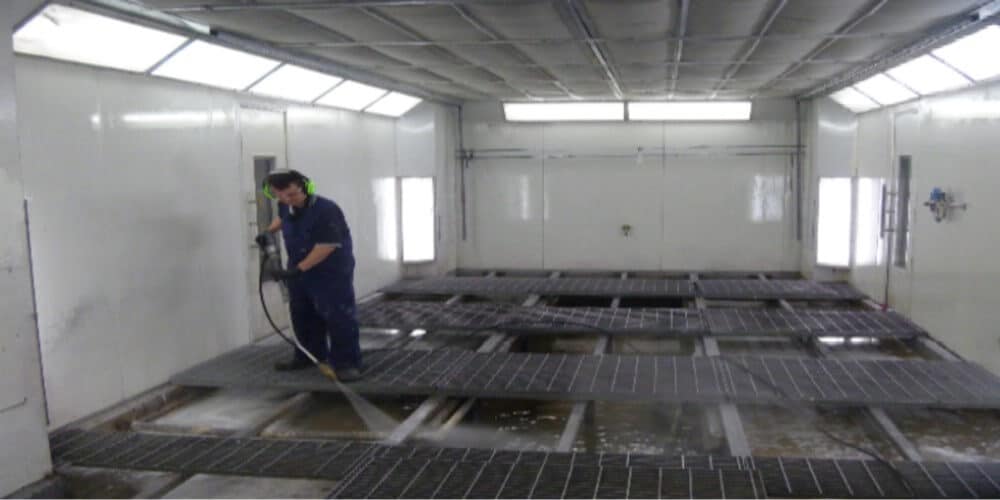 Michigan PAINT BOOTH CLEANING SERVICES
Strength H2O Industrial Soliutions takes pride in leading our industry with innovation and developing permanent onsite facility cleaning programs. We provide turnkey industrial cleaning services and maintenance support to world class OEM & Tier 1 facilities such as automotive and fascia. Our current clients love our automotive paint booth cleaning and maintenance services.
Our paint booth cleaning services Michigan  include deep cleans, jigs, fixtures, dolly management, vacuum services, coatings removal, chemical & sludge collection and disposal and preventative maintenance.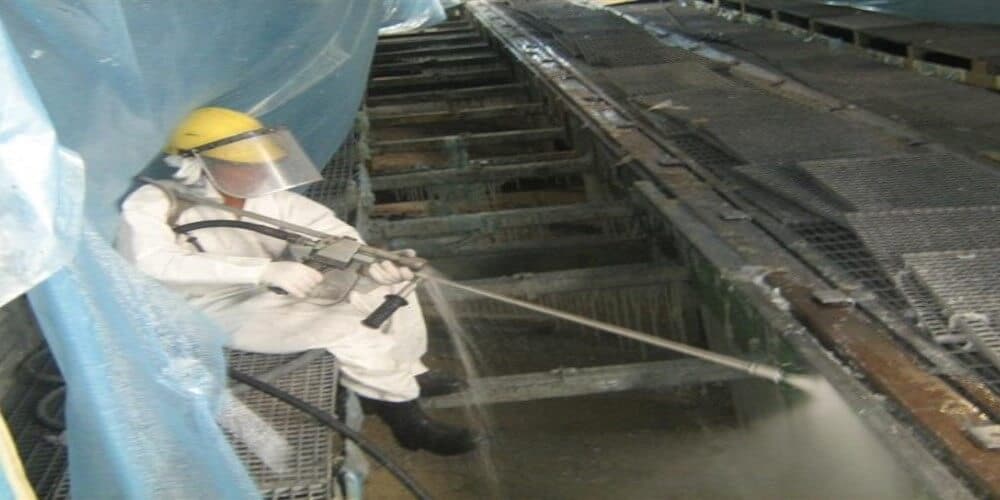 ANALYSIS AUTOMOTIVE PAINT BOOTH DEFECTs
Eliminating recurring maintenance issues is essential for all of our clients. All technical cleaning programs are based on the customers need to eliminate paint defects.  In addition, our Paint Quality Response (PQR) Program focuses on root cause analysis and generating cost-savings revenue.
Utilizing Strength H2O for your Michigan automotive paint booth defect analysis will keep your paint pure, clean, and defect free. Contact us today to schedule a free no-obligation consultation. 
A few of our Michigan automotive paint booth defect services include:
quality gate audits
foreign material libraries
defect reports
EQUIPMENT And Chemical MANAGEMENT services
Our approach to maintaining a 100% customer satisfaction rate and successful cleaning programs is to develop a flexible solution that molds to the changing demands of a dynamic production environment while adhering to paint shop approved cleaning materials and procedures that safeguard the product. Some services include:
production support
conformance audits and laboratory testing
vendor management
people facilities
storage facilities