Midland MI Industrial Cleaning Services
We offer a wide range of professional Midland MI industrial cleaning services, including tank cleaning, hydroblasting, air moving, vacuum services, pipeline cleaning, dry ice blasting Michigan, shutdown services, deep cleans and more. Our highly skilled Midland MI management professionals have over 80 years of combined experience in the chemical and automotive manufacturing industries. Our personnel are trained in various methodologies, including root cause analysis, reasons root cause and beta tri-pod. We can provide safety and regulatory auditing to satisfy OSHA and facility standards. In addition, we can also provide security drills and/or exercises, as well as training and overall management for your Facility Security Plan (FSP) requirements.
PROFESSIONAL INDUSTRIAL & MANUFACTURING CLEANING SERVICES MIDLAND MICHIGAN
Strength H2O Industrial Solutions provides services for manufacturing facilities in the Midland, MI area. Our team of highly trained experts understand the need to work closely with facility management to create tailored services to meet your company's specific needs. In addition, we take pride in being a truly one-source solution for all your industrial cleaning and facility management needs.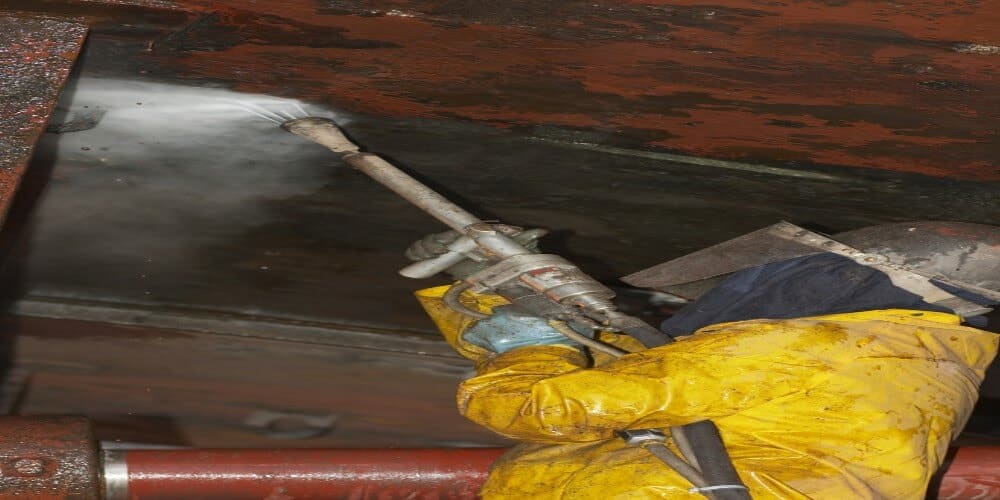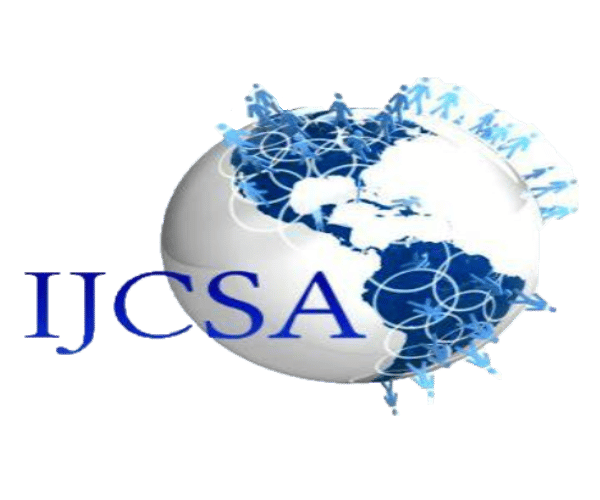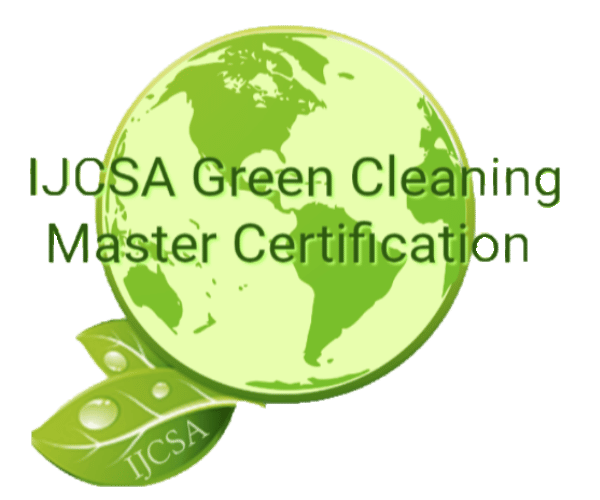 Midland MI RAFTERS CEILING CLEANING
Midland MI industrial spaces require a lot of cleaning and maintenance to keep them safe for workers and up to OSHA standards. Large, open areas that have a lot of daily traffic, like warehouses and production plants, quickly accumulate dust and dirt, as well as byproducts from production operations happening below them. Without regular Midland MI high ceiling cleaning services, this accumulation of dust can lead to expensive safety violations. Not to mention it can increase your number of workplace injuries or illnesses.
At Strength H2O Industrial Solutions, we provide Midland MI rafters ceiling cleaning in order to clean up those hard to reach areas and keep your space sanitized. We'll set up a regular schedule for your facility in order to keep you compliant with all government regulations.
Chemical Cleaning Services Midland MI
Our highly trained team of Midland MI Chemical Cleaning personnel are committed to solving the most difficult cleaning challenges. With several decades of experience our experts are considered the industry's most experienced Michigan chemical cleaning professionals. In addition, we utilize the latest technologies to not only raise the level of cleanliness but set the standard for it.
Our Midland MI chemical cleaning experts will work with you to create a tailored solution to:
Control Project Costs With Safe And Efficient Procedures
Reduce The Amount of Waste With Our Industry Leading Procedures.
Significantly Increase Efficiencies Through eliminating Complex Disassembly Typically Required For Mechanical Cleaning Methods
Eliminate And Remove Deposits, Scale and Contaminates That Reduce Heat Transfer And Production Capacity
Dry Ice Blasting Midland MI
Strength H2O Industrial Solutions is an industry leader and specializes in dry ice blasting Midland MI cleaning services.  Unlike pressure washing, high pressure hydro blasting, and chemical cleaning, ice blasting uses no toxic solvent and is nonabrasive. Also, with other cleaning methods, the cleaning agent becomes a contaminant and must be disposed of as a toxic waste.
Midland MI Ice Blasting is successful in removing coatings, sealants, adhesives, grease, paint, soot and more. It is the preferred method to clean in and around electrical components. In addition, it can be used inside a business and the business doesn't have to close.
WHY CLEAN WITH MIDLAND MICHIGAN DRY ICE BLASTING?
As a replacement of using abrasive media to grind and potentially damage a surface, ice blasting uses dry ice accelerated at high speeds, that lifts the undesirable item off the surface. Benefits of using:
Only thing left to clean up afterwards is what's been removed from the surface.

Safe For Indoors & Tight Spaces

Non-toxic & Cost-Effective

Decreased Downtime through Cleaning In-Place
Typical cleaning procedures require that equipment be disassembled and moved to an assigned area for proper cleaning. That is not the case with Midland MI dry ice blasting. Equipment can be cleaned in-place and hot in most situations. Because of that, many time-consuming, labor-intensive steps which were required with other methods such as sand blasting can be eliminated including Disassembly, Reassembly, Cool Down, and even transportation.
Faster Cleaning Process With dry ice blast cleaning Michigan, equipment runs more efficiently and potential leaks are revealed possibly preventing major system failures.
Equipment Damage Elimination: Midland MI Dry ice blasting typically eliminates equipment damage. Cleaning methods such as sandblasting leave an aggressive and abrasive effect on the surface. They can actually remove part of the surface, changing the surface structure considerably. Dry ice is non-abrasive to surfaces and does not change a surface's structure. It lifts the contaminants away.
Reduction or Elimination of Cleaner Solutions: Midland Michigan dry ice blasting utilizes no solvents, but instead uses nonhazardous CO2 pellets. Making it simple to comply with environmental regulations or to improve worker safety. There are no issues pertaining to toxicity with CO2 blasting.
Waste Disposal Reduction: With most all other cleaning methods, the cleaning agent becomes a secondary contaminant and must be disposed of with the primary contaminant. However, with dry ice blast cleaning because the CO2 pellet vaporizes, the only waste created is the contaminant itself.
Increased Safety: Midland Michigan dry ice blasting pellets are non-toxic, non-hazardous creating advantages to the environment, your employees, and production facility.
HYDROBLASTING Midland Michigan
"BEST MIDLAND MICHIGAN HYDROBLASTING COMPANY"
Serious strength and a consistent pattern of on-time completion is what Strength H2O Industrial Solutions brings to your jobsite. For over a decade we have been successfully completing the most difficult paint booths in the country. We offer several Midland MI industrial water-blasting services tailored to fit the most difficult projects. We offer hydroblasting solutions ranging from 10,000 PSI to 40,000 PSI spanning multiple industries and applications. Strength H2O Industrial Solutions vigorously trains our personnel on safety and maintaining a perfect safety record. Our goal is to complete your project safely, on-time and to not only meet but succeed your expectations.
MIDLAND MI HYDRO BLASTING APPLICATIONS

Strength H2O Industrial Solutions has a team of highly trained Michigan hydroblasters that are able to complete any type of project you have. Some applications are:
Boilers – recovery, power, utility
Boiler Tube Cleaning
Process Pipes and Equipment
Digesters
Tank Cleaning & Tank Car Cleaning
Surface Cleaning – Interior and Exterior
Drainage Lines
Railcars, Barges, and Ships
Reactors, Tanks, and Vessels
Heat Exchangers and Evaporators
Industrial Vacuuming Services Midland MI
Strength H2O Industrial Solutions dry, and wet vacuum cleaning services manage secure removal and transport wastes from almost anywhere. Our Midland MI industrial vacuuming services can remove sludge, liquid and even dense materials from a wide range of industrial and manufacturing settings. Also, highly trained personnel attend specialty training to properly operate and maintain safety standards.
Strength H2O Industrial Solutions has wet or dry industrial vacuum trucks Michigan in a variety of sizes. Several of our newer trucks are able to operate in enclosed facilities without the exhaust causing harm to anyone.
Expert TURNAROUND SERVICEs Midland MI
A basic principal of constant operations in the power, pulp, paper, refining, petrochemical, and power industries, Midland MI turnaround maintenance services can prevent big revenue losses due to extended downtime in production.
Strength H2O Industrial Solutions has the experience, resources and solutions to create tailored services to your company's needs. We have developed the best Michigan turnaround solutions in the industry making us an industry leader on providing cost-effective safe Midland MI turnaround services. In addition, our management team works hand and hand with our clients to develop the safest, most efficient processes and equipment and forecast an accurate project timeline.
Strength H2O Industrial Solutions experienced and highly trained personnel in combination with the industry's best equipment can complete any Midland MI shutdown project no matter the size.
Industrial Decontamination Services Midland MI
Professional Midland Michigan Coronavirus Cleaning & Disinfection
The United States Coronavirus (COVID-19) outbreak has people rushing to protect themselves, their houses and businesses from potential coronavirus contamination. In addition, the effects of this type of biohazard situation can last up to 7 days and the spread of the coronavirus has led to a increased number of deaths in the United States. Strength H2O Industrial Solutions is the industry leader in infectious disease and coronavirus disinfection. Including coronavirus disinfection, we deliver the most professional standards possible. Our team of coronavirus disinfection experts are dedicated to providing immediate emergency response 24/7 throughout the United States.
Disinfected & Protected
We have years of experience in dealing with biological contaminants, and we will go beyond the scope of work that regular janitorial staff perform on a daily basis. Our Midland MI coronavirus cleaning professionals are trained to perform a proactive cleanup that involves facility or structure cleaning and disinfection. Cleanup procedures generally include cleaning of porous and non-porous surfaces, disinfecting of non-porous surfaces, cleaning and disinfecting of equipment, tools, and/or supplies used for cleanup process, and disposal of waste.
Professional Decommissioning Services Midland MI
Midland MI Decommissioning services are needed when preparing a facility for disposition. Commonly it's for reuse but in some cases it's for demolition, Strength H2O Industrial Solutions can complete both types. Completing a well-executed Midland MI decommissioning requires a great working relationship with the clients to assure the safe disposition of materials withing budget and on time.
Strength H2O Industrial Solutions has constructed a team of the industry's best personnel that area highly experienced and safety oriented. Selecting us on your next Midland MI Decommissioning project will not only save your company money but reduce the amount of stress involved. Because of vast experience, we've set new improved standards that make the process of decommissioning time efficient as well as cost effective.
Automotive Industrial Cleaning Services Midland MI
Strength H2O Industrial Solutions provides a full range of automotive industrial cleaning services and solutions to improve quality and productivity on a routine scheduled basis or whenever needed.  Ranging from Midland MI deep cleaning to paint booth management, we provide the labor support and mobile industrial cleaning equipment to successfully increase production and reduce downtime.
The Midland MI automotive manufacturing processes create build-up and debris causing defective products. Having preventative maintenance is critical to the quality of the product being produced. For most Midland MI automotive manufacturing facilities, plant shutdowns only happen a few times a year and cleaning during that time is essential. Our Midland MI paint booth division is one of the only single source paint booth management companies in the entire Midland MI industrial cleaning industry.
Strength H2O Industrial Solutions has the best shutdown track record, we have completed the most difficult shutdowns in the United States. During the shutdown maintenance cleaning, our team utilizes experience, technology and strategy to ensure your project gets completed correctly. We efficiently and effectively restore your equipment, tools, industrial ovens, and tanks to like new condition.
Commercial Pressure Washing Midland Michigan
Your business is important, and the outside appearance affects the first impression potential customers feel about  you and your business. Strength H2O Industrial Solutions removes the stains and dirt that your customers can see. Also, our staff work hard to ensure your business is cleaned safely and properly.
Avoid Safety Concerns
Stained and Dirty concrete is not only unsightly, it's also a safety concern. When slippery dirt, grime and mildew form on your commercial property's outdoor surfaces, your customers and employees are at risk of falling when entering and exiting your property.
Strength H2O Industrial Solutions helps you create a cleaner, safer business environment. Our expert Midland MI commercial pressure washing services are tailored to your property's needs.