Automotive Equipment Cleaning Michigan
Strength H2O Industrial Solutions specializes in cleaning automotive manufacturing facilities and all the equipment used to make cars, trucks, and vehicles of all types.  For over a decade we have been using a variety of methods to clean automotive equipment and facilities. Strength Has become the best Industrial Cleaning Company in Michigan!


Manufacturing equipment being used for its intended purpose becomes dirty and starts being inefficient from dirt, paint, dust, heat, or solvent build up. The old methods of having to move different parts of mmachinery to different areas to clean are overwith, Michigan dry ice blasting allows us to cleaning your equipment in place. Dry Ice Blasting can be performed on-line without disassembly or costly downtime.
Michigan Dry Ice Blasting Cleaning Is A Highly Efficient Alternative To Steam, Water, or Sand Blasting
Dissimilar to steam or water blasting, dry ice blasting allows you to prevent lengthy expensive shutdowns. In addition, you are able to immediately put your equipment back into service requiring zero dry time. It also does not result in paying for expensive disposal cost for contaminated water that must be safely removed in order to reduce the risk of mold or mildew forming after cleaning. Different from sandblasting, dry ice cleaning is completely non-abrasive and will not cause any wear to the surface of your equipment, nor does it require your equipment to be moved. Most importantly, your equipment can be kept in place throughout the entire cleaning process.
Michigan dry ice blasting is an industrial cleaning solution that can dramatically reduce cleaning time compared to utilizing traditional cleaning methods Most importantly, this means your manufacturing plant does not need to shut down, there is no cleanup after and no need for cool down, which can result in a cleaning within hours.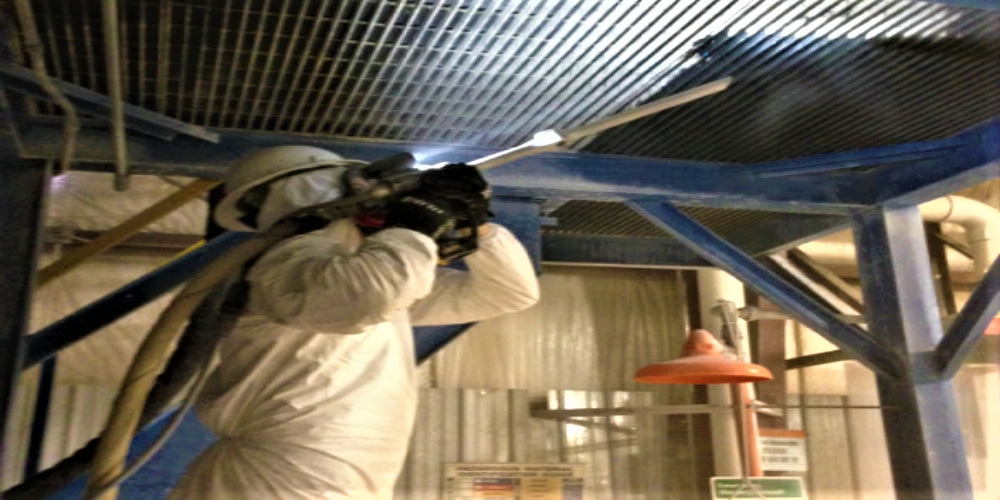 Strength H2O Industrial Solutions Services All Industries, Some of The Most Common Are:
Our Recent Automotive Dry Ice Blasting Cleaning News