Michigan Dry Ice Blasting Experts
Strength H2O Industrial Solutions is an industry leader and specializes in Michigan dry ice blasting cleaning services.  Unlike pressure washing, high pressure hydro blasting, and chemical cleaning, ice blasting uses no toxic solvent and is nonabrasive. Also, with other cleaning methods, the cleaning agent becomes a contaminant and must be disposed of as a toxic waste. blast cleaning services allow facility managers to safely clean a wide range of production equipment without disassembly or a producing fire/electrical hazards. Dry ice blasting is especially useful with complex production equipment. The Strength H2O professionals can provide a high quality dry ice cleaning without the need for breaking down the assembly line, which saves both time and money.
Michigan Ice Blasting is successful in removing coatings, sealants, adhesives, grease, paint, soot and more. It is the preferred method to clean in and around electrical components. In addition, it can be used inside a business and the business doesn't have to close.
Striping paint, grime, and rust from industrial equipment and platforms requires a powerful mix of basic chemistry and pressure. When used as a blasting media, dry ice is not abrasive like sand or plastic beads.
Michigan dry ice blast cleaning is a dustless blaster. Also, during the sublimation process, the Michigan dry ice absorbs a large volume of heat after striking the surface and vaporizing. The cryogenic cleaning produces shear stresses on the surface due to thermal shock. The Michigan dry blast cleaning method improves cleaning as the top layer of dirt or contaminant is expected to transfer more heat than the underlying substrate and flake off more easily. Unlike other forms of media blasting, Michigan dry ice blasting efficiently lifts dirt and paint from surfaces while minimizing surface deformations and pitting created by other media.
Strength H2O Industrial Solutions maintains a competitive and top rated Michigan dry ice blasting service that will clean your industrial equipment and spaces at a competitive price. 
Michigan Dry Ice Blast Cleaning Solutions are EPA, FDA and USDA Approved
Dry Ice Blasting Michigan is the new cost-effective and efficient way to clean! It is the best alternative to old fashioned abrasive media blasting, pressure washing, and chemical cleaning. Also known as Michigan dry ice cleaning, Michigan dry ice blast cleaning, or Michigan CO2 blasting, it is the process where dry ice pellets are propelled at high rates of speed onto the surface to be cleaned using high pressure compressed air.
It is non-flammable and non-conductive.  It generates no secondary waste or additional contaminates that typically cause a mess and have to be disposed of. Most importantly, the dry ice pellets transform directly from a solid to a gas with no liquid phase. This makes Michigan dry ice blasting ideal for jobs where dust or moisture is a concern.
The dry ice blast cleaning process is also much faster than traditional cleaning methods like hand or chemical cleaning. Dry ice blasting Michigan eliminates the need for equipment disassembly meaning reduced downtime. It is extremely efficient at cleaning those hard-to-reach areas and around sensitive components without causing any damage.
Dry Ice Blasting Application Types
Dry Ice Blasting is an industrial cleaning system which is non-abrasive, non-toxic, and completely dry with no residual blast media cleanup.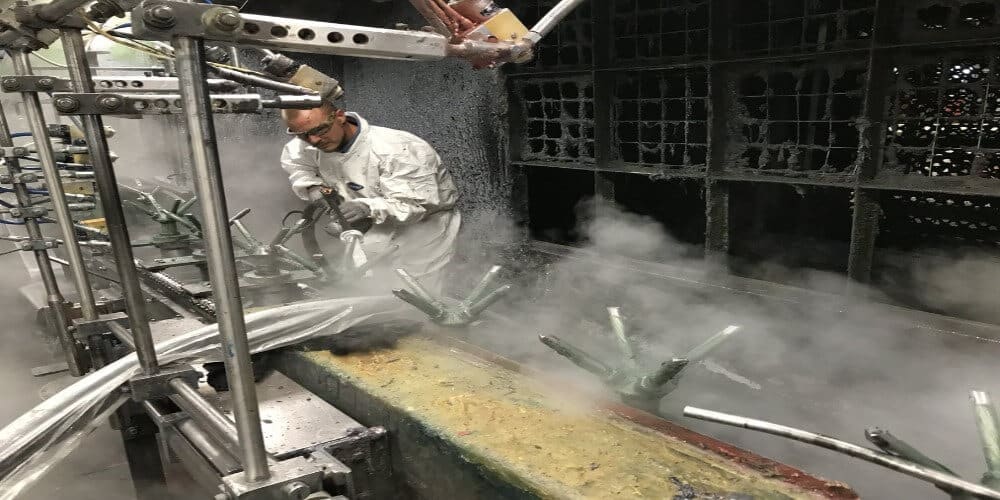 Automotive Equipment
Strength H2O specializes in cleaning automotive manufacturing facilities and all the equipment used to make cars, trucks, and vehicles of all types...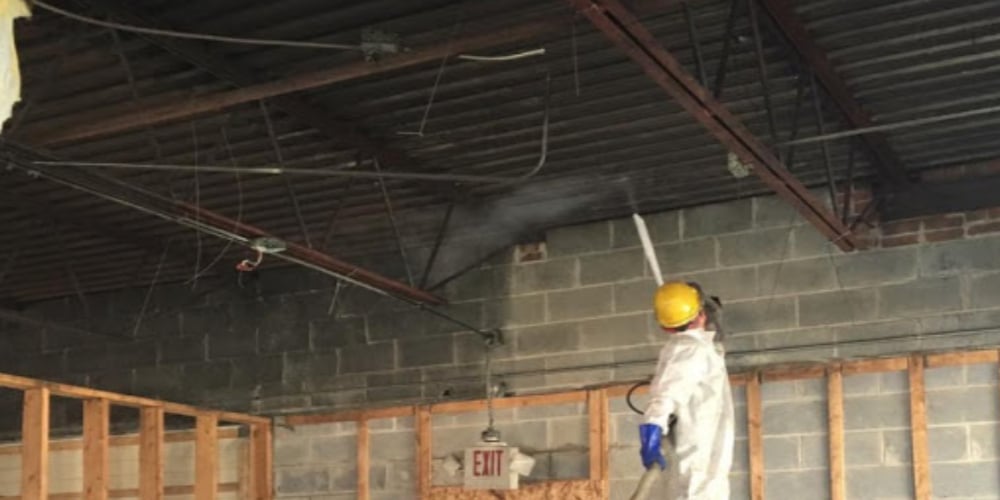 FIRE RESTORATION
Cleaning up from fire damage can be very expensive and time consuming especially using traditional methods. Michigan CO2 blasting has become...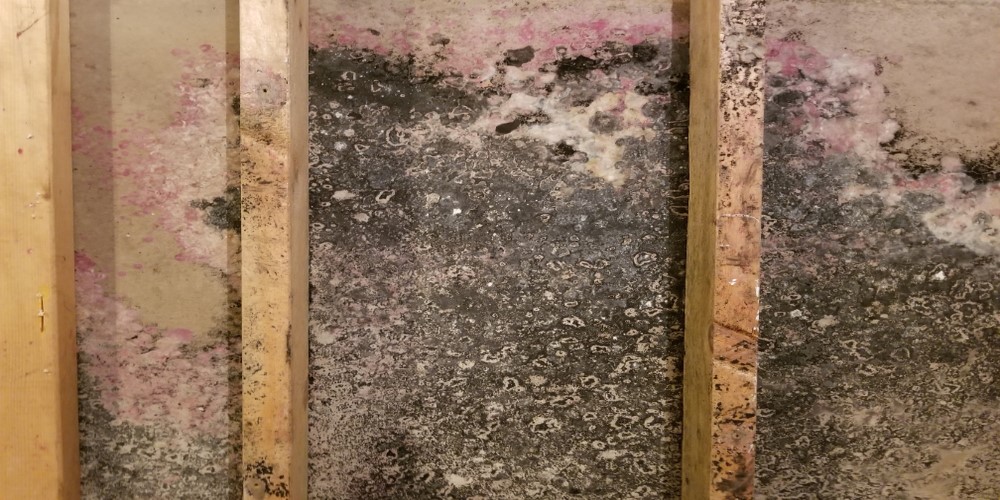 Mold Remediation
Strength H2O takes pride in being industry experts in removing mold and bacteria from Michigan commercial properties...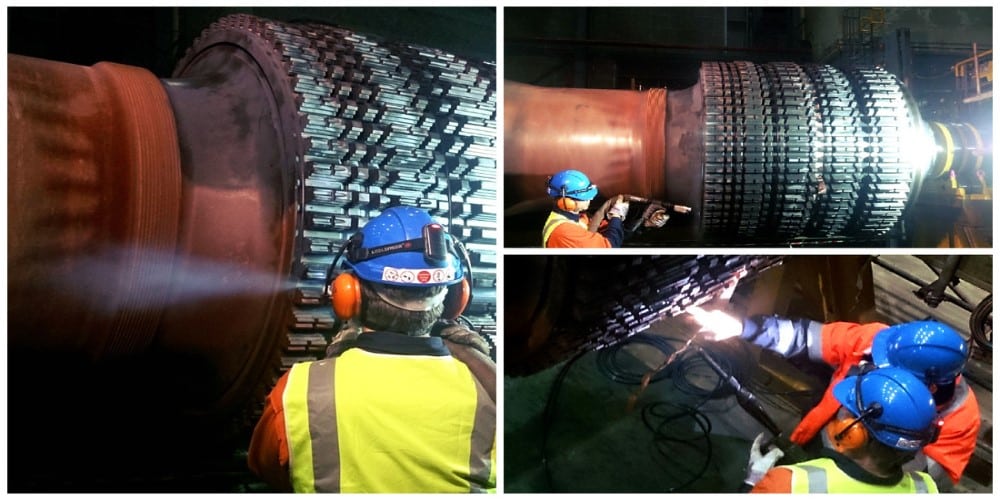 HRSG Cleaning
Michigan dry ice blasting is the most common and industry accepted practice in cleaning Michigan heat exchangers and coils...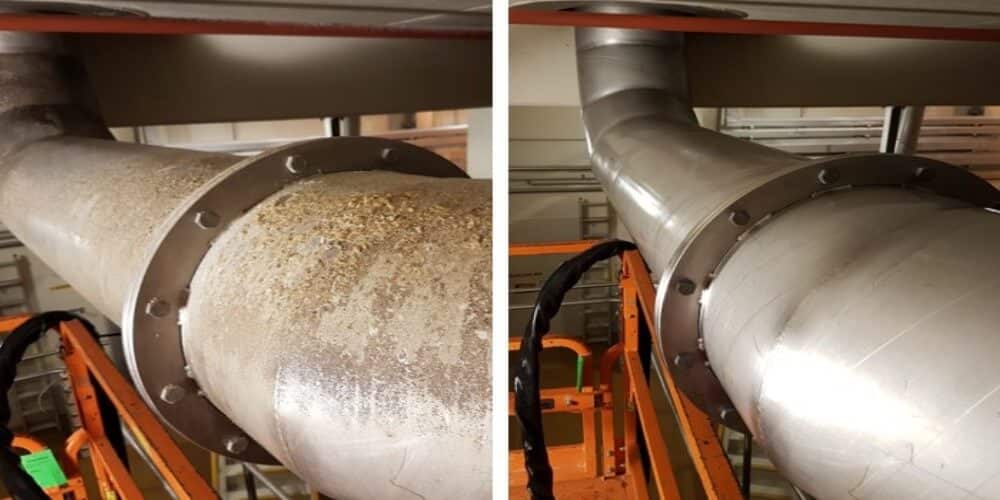 PLANT MAINTENANCE
Cleaning up from fire damage can be very expensive and time consuming especially using traditional methods. Michigan CO2 blasting has become...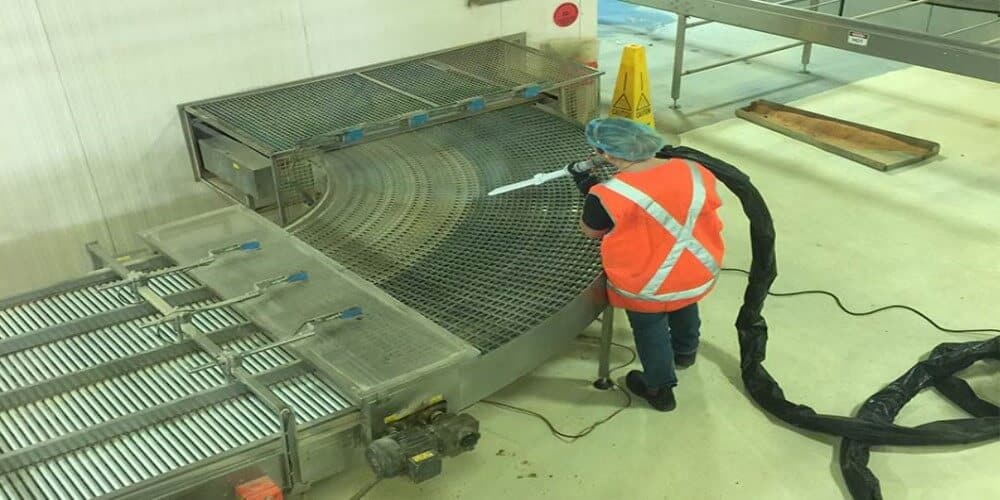 FOOD PROCESSING
Everyday the Michigan food industry deals with the challenge of maintaining hygiene standards and cleanliness on their food manufacturing equipment...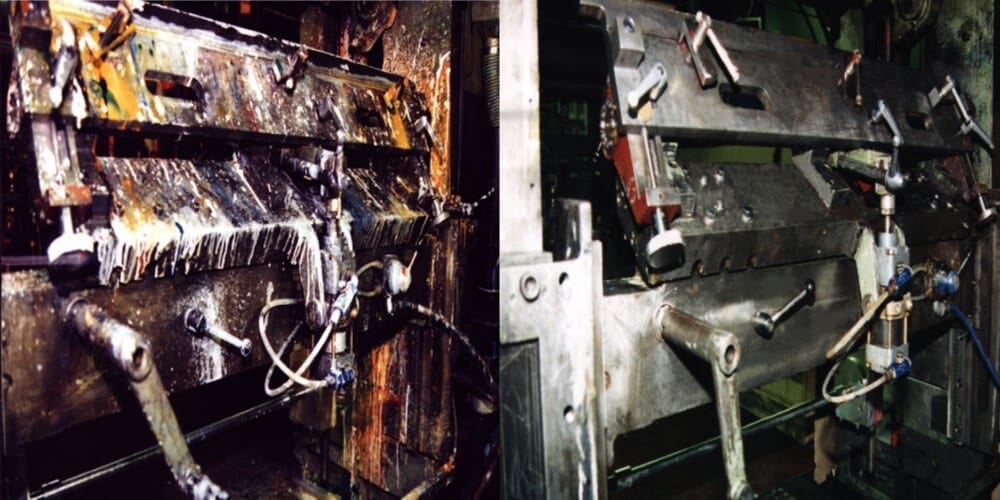 Printing Plant
Strength H2O Industrial Solutions provides printing press cleaning for all types of presses: flexography, gravure, offset and...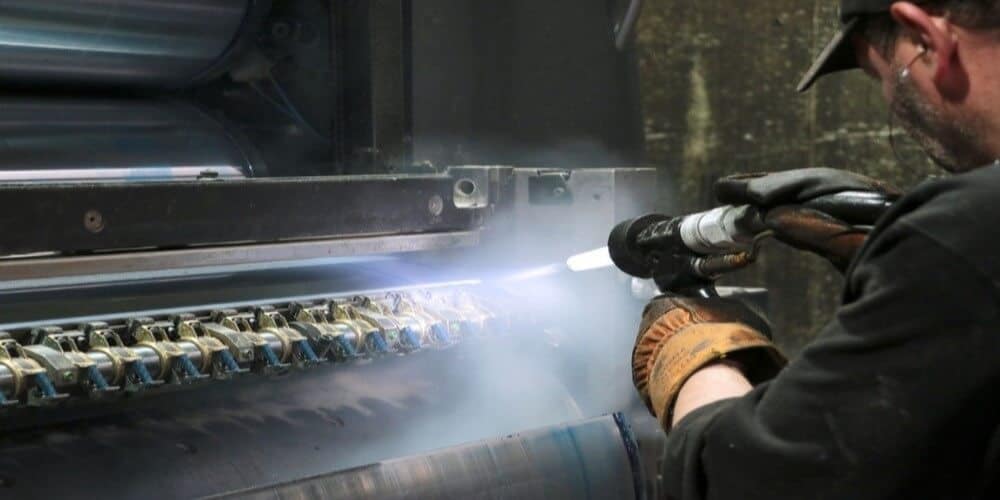 PRINTING EQUIPMENT
Strength H2O Industrial Solution's dry ice blasting service Michigan increases industrial printing equipment's overall performance and productivity...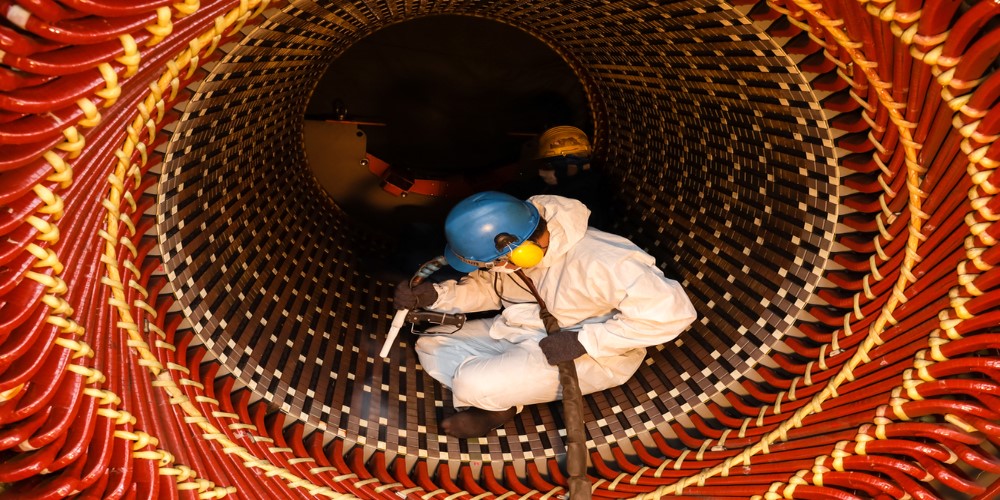 POWER GENERATION
Power Generation professionals know that one key to peak performance is clean electrical equipment. However, the demand to keep...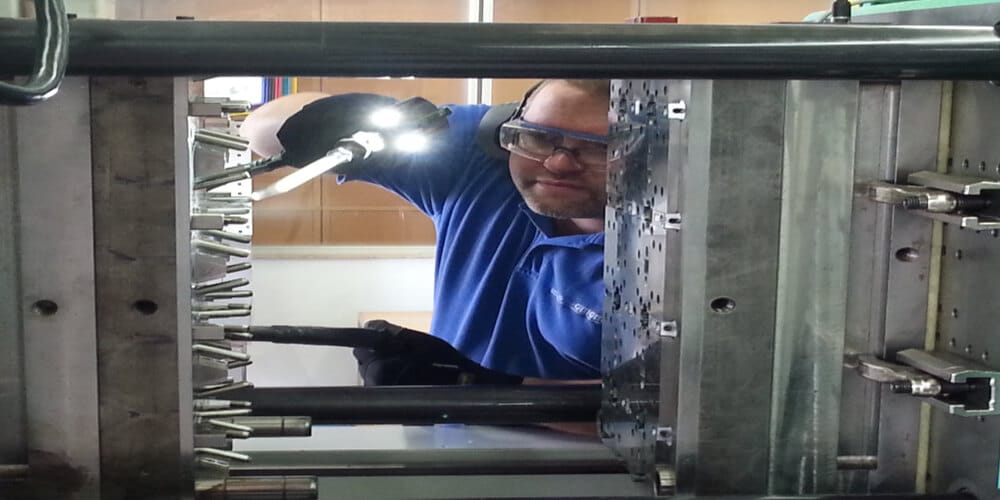 Plastic & Rubber Mold
Michigan dry ice blasting is perfect for Plastics manufacturers because C02 delivered in a frozen state and clean while...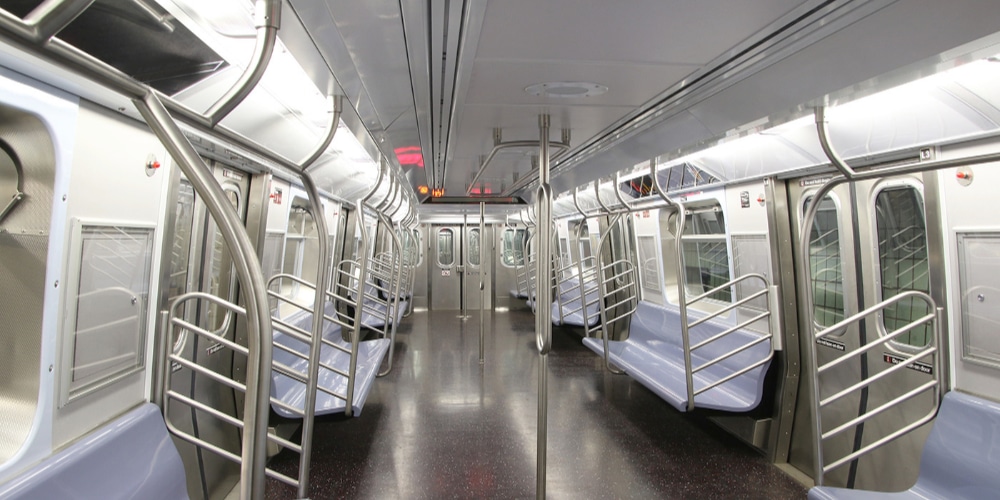 Public Transportation
The amazing versatility and umatched diversity of cleaning with Michigan dry ice allows you to clean a wide variety of things from sensitive electrical...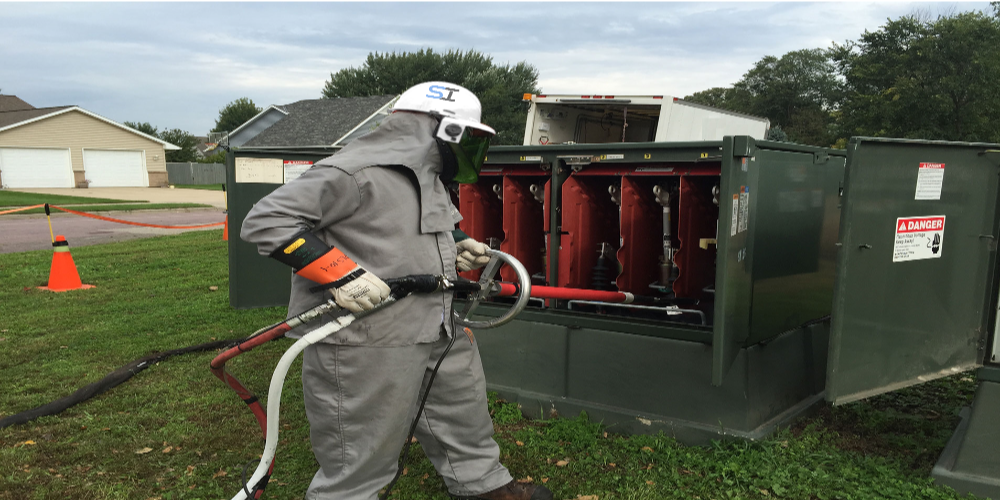 High Voltage
Electrical substations play a crucial role in facilitating high-voltage, high-current power distribution from power plants to homes and businesses...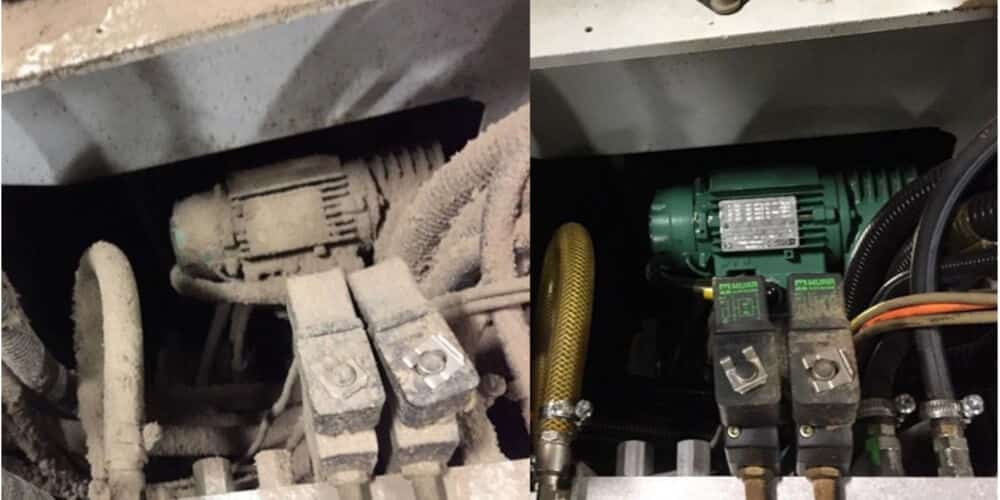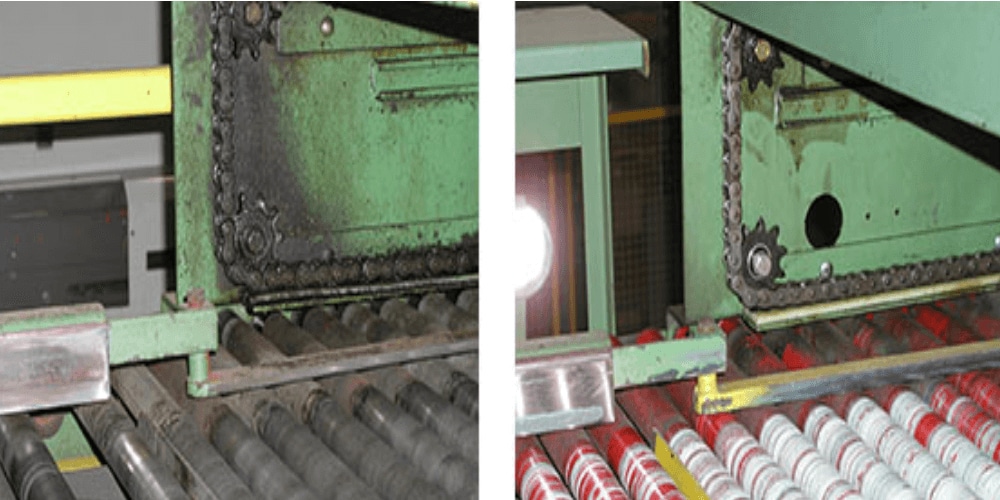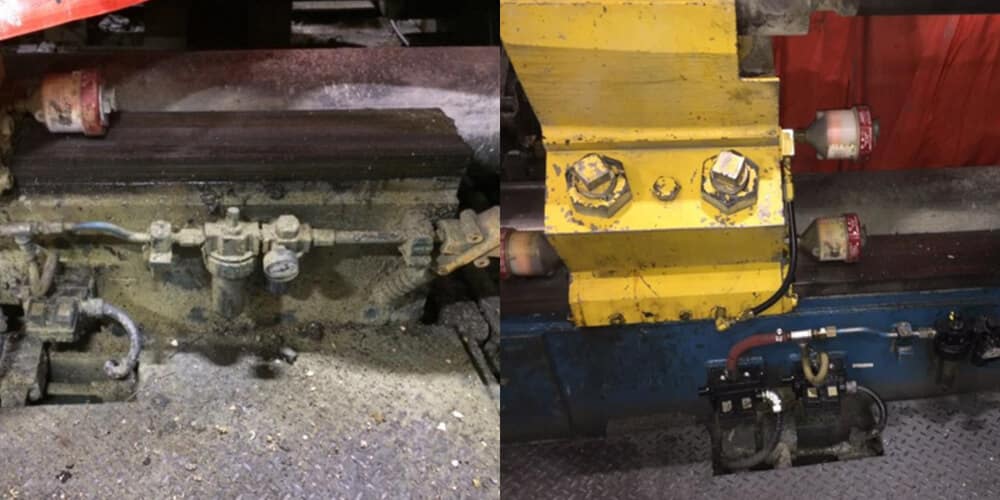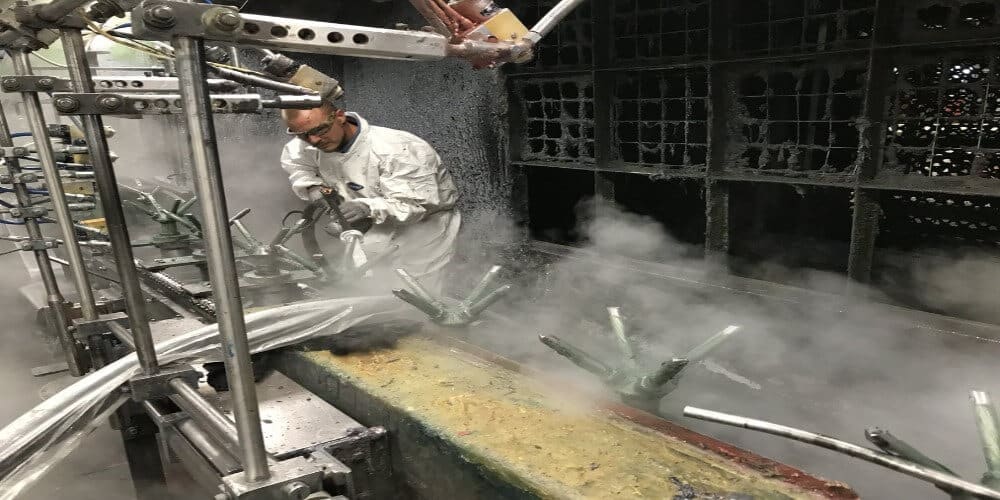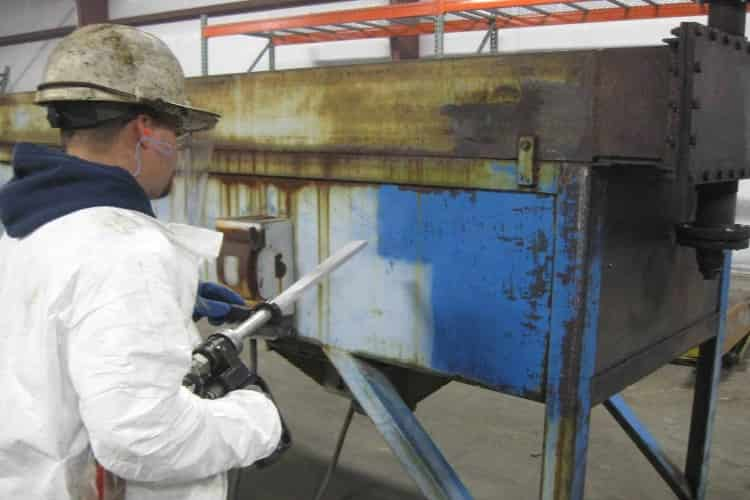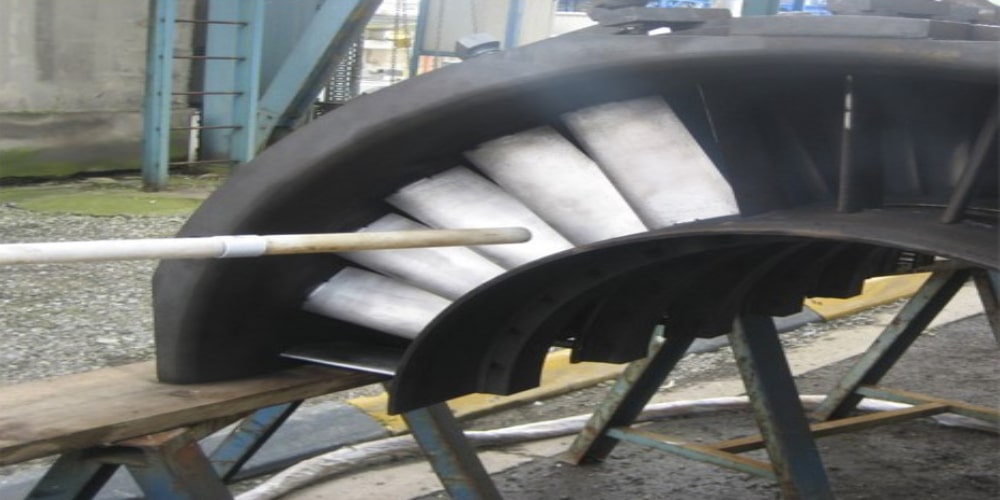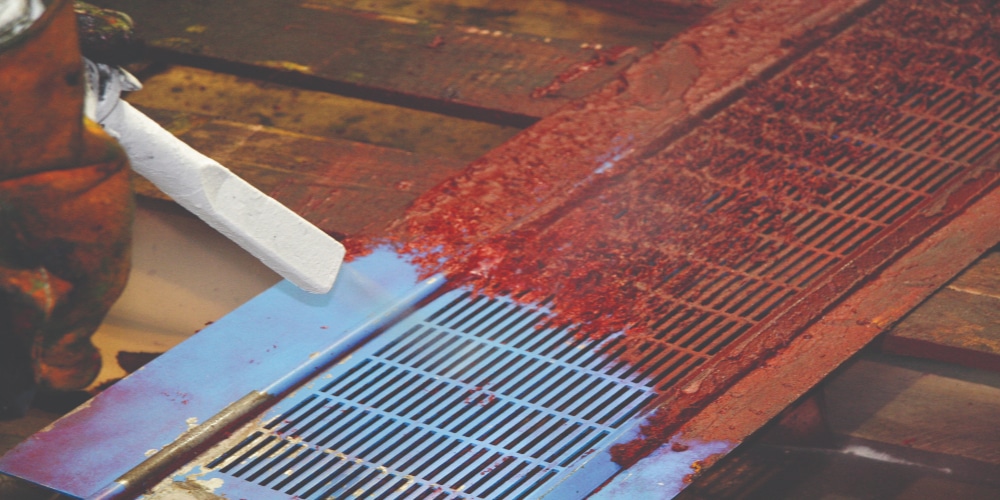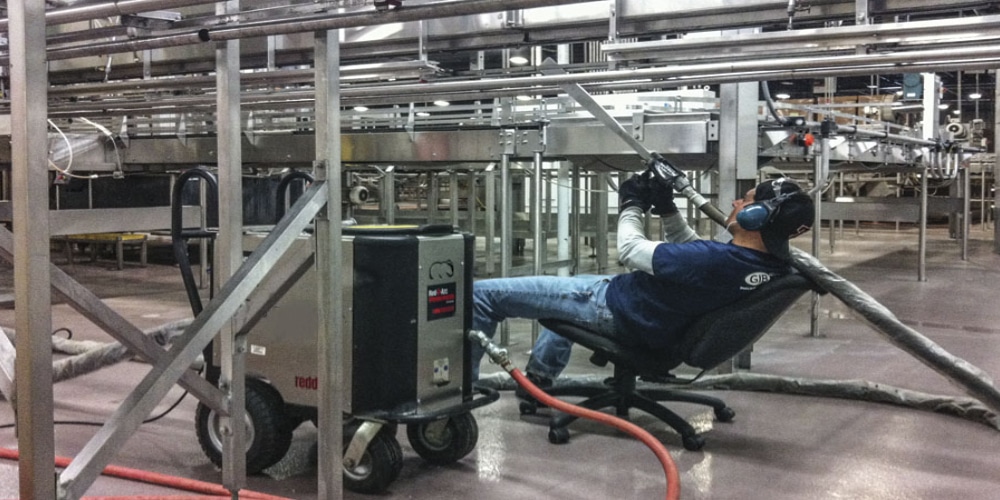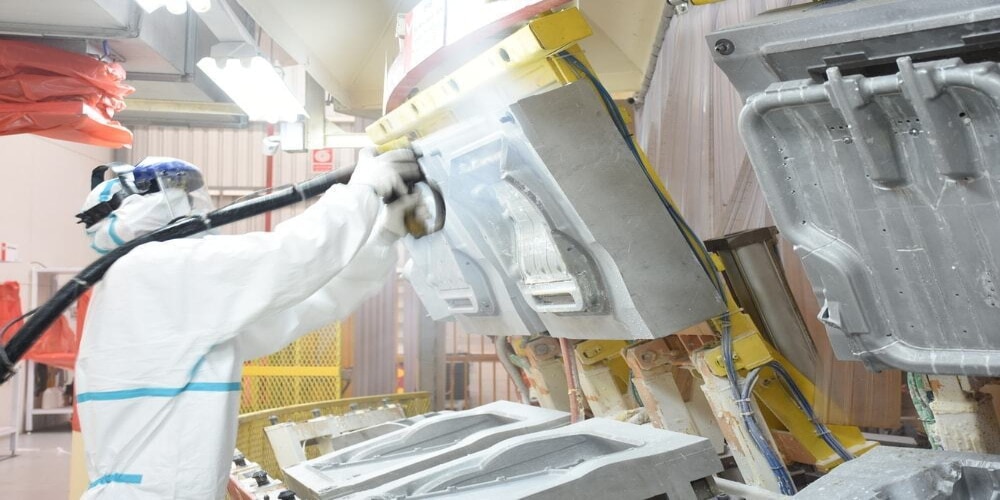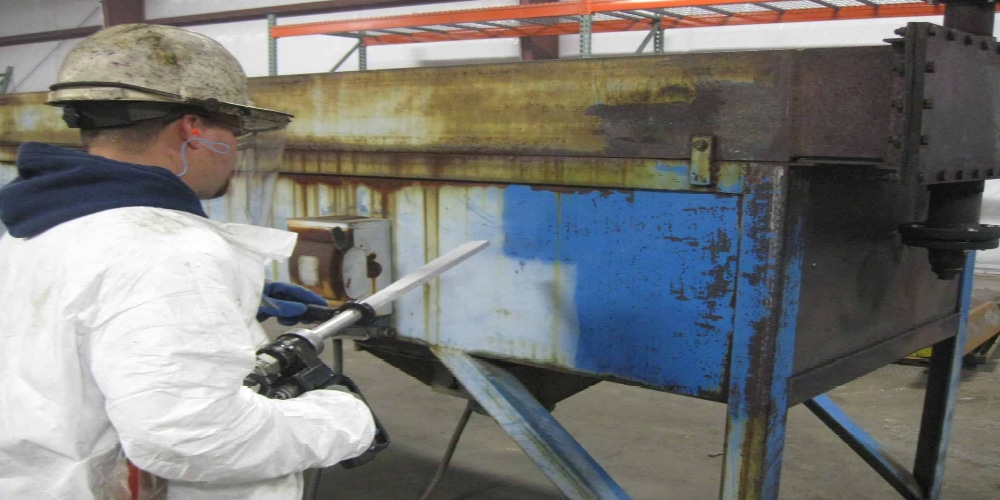 Ice Blasting Michigan Process
The Michigan dry ice blasting process begins (co2) particles that are propelled to supersonic speed impacting and cleaning the surface. These particles are accelerated by utilizing compressed air produce by an industrial air compressor. The Dry Ice Blasting process can be broken down into 3 basic steps, those steps are: 
Step 1 – Transfer of Energy
Dry ice blasting Michigan is dry ice pellets being propelled out of the blasting gun at supersonic speed and impact the surface they are cleaning. Without causing abrasion, the energy transfer knocks off the contaminant. In addition, the force of this impact is the force of this impact is the principal method of cleaning.
Step 2 – Tiny Thermal Shock
With the cold temperatures produced during by the dry ice pellets hitting the contaminant surface it creates a tiny thermal shock between the surface contaminant and the substrate. Snapping and blistering of the contaminant occurs advancing the eradication process.
Step #3 – Gas Pressure
The final step of dry ice blasting Michigan is the dry ice pellet exploding on impact and warming and converting to nonhazardous CO2 gas. In addition, the gas expands quickly beneath the contaminant surface. Most importantly, the dry ice evaporates only leaving behind the contaminant.
Michigan Dry Ice Blasting FAQ's
Strength H2O has listed some common questions and answers below. If you have a question you do not see below, please do not hesitate to call or email us and ask, we are always happy to answer questions.
Ready to find out more?
Schedule a free no-obligation quote today!
Michigan Dry Ice Blasting Services for Production Facilities
Dry Ice Blasting is particularly effective at cleaning industrial and production equipment. Unlike other types of media blasting, Dry Ice Blasting generates no additional waste or secondary contamination. Upon contact with the surface to be cleaned, the dry ice pellets transform directly from a solid to a gas (no liquid phase) in a process known as sublimation, leaving no residue behind. This also makes it ideal for situations where moisture is not an option. It is nonabrasive, nonconductive, and nonflammable. This method is especially effective at reaching hard to reach places reducing the need for disassembly of the equipment.
Faster And Better Clean
Ensure the machinery within your production facility is always functioning properly by immediately removing dirt, soot, grease, or oil buildup. This will also extend the life of your machine's electric motors and reduce the chance you'll need to replace the machine itself. Our technicians have over 30 years of experience performing dry ice blasting services for production facilities in Michigan and all of the United States!
Choosing Dry Ice Blasting Services Michigan
Our Michigan dry ice blasting for production facilities reduces the downtime your company must take to perform a full clean or remediation. If you were to manually clean everything within your facility, you'll have to shut down your production for at least one week. This approach will only make you lose money and take up valuable time. Dry ice blasting is a proven method that's quick, safe, and economical. 
Important Benefits
Clean in-place; no cool-down required
Eliminate wear and tear
Environmentally responsible
No secondary waste
Non-abrasive process
Reduce cleaning downtime
Michigan Dry Ice Blasting Applications
Below are the applications that we often work with when performing our Michigan dry ice blasting for production facilities. There are several other applications that we have worked with as well. 
Conveyor Belts, Chains, and Rollers
Cooling Fans and Chiller Components
Motors / Electrical Boxes
Pipes, Hoses, and Overhead Ducting
Paint Ovens 

So Many More...
Ice Blasting Is A Perfect Non-Toxic Solution
Adhesives
Adhesives are easily removed in comparison to other cleaning methods as the lowered temperature serves to weaken the adhesive bond. Abrasive methods most often produce heat and can therefore fail with some adhesive removal.
Fire Remediation
Dry Ice blasting is highly effective in removing toxic residues, soot, and associated smells after a fire. Independent blasters often work with major insurance companies over a large geographic area to quickly clean fire and smoke damaged locations.
Food Manufacturing & Processing Equipment 
Build up of surface contaminants such as oils, grease, proteins, packaging glue and more, that prevents equipment from operating at peak efficiency and in a sanitary and compliant condition. Unfortunately, traditional manual cleaning methods are time-consuming, not fully effective, require disassembly, and often involve significant amounts of water, chemicals, and resulting waste water costs. 
Ice blast cleaning can be effectively used on food contact surfaces, adjoining equipment, support equipment (such as forklifts), and on reducing built-up dirt and loose paint chips in your facility itself. It is effective in confined spaces, such as storage bins, silos, tanks, and other hard to reach areas that must be kept clean and dry.
Cleaning of the surface of products will remove mold, mildew and other fungi, as well as stopping odors at the source by eliminating unwanted organisms. Dry Ice cleaning is 100% ecologically safe, USDA rated, biodegradable and harmless to humans, animals and marine life.
Professional Michigan Industrial Cleaning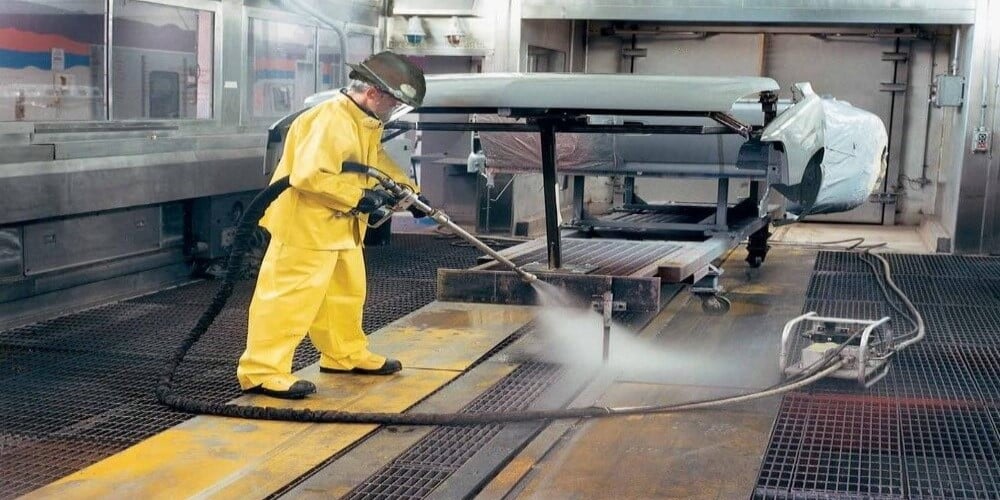 Hydro Blasting Experts
Our personnel are the absolute best blasters in the United States and are able to handle any type of cleaning.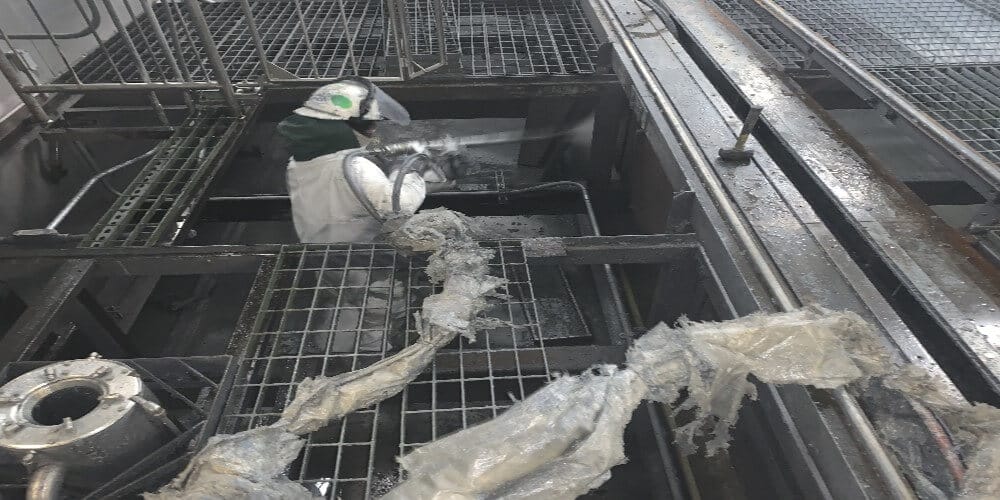 Paint Booth Cleaning
Strength H2O is one of the most achieved service providers for automotive manufacturing support..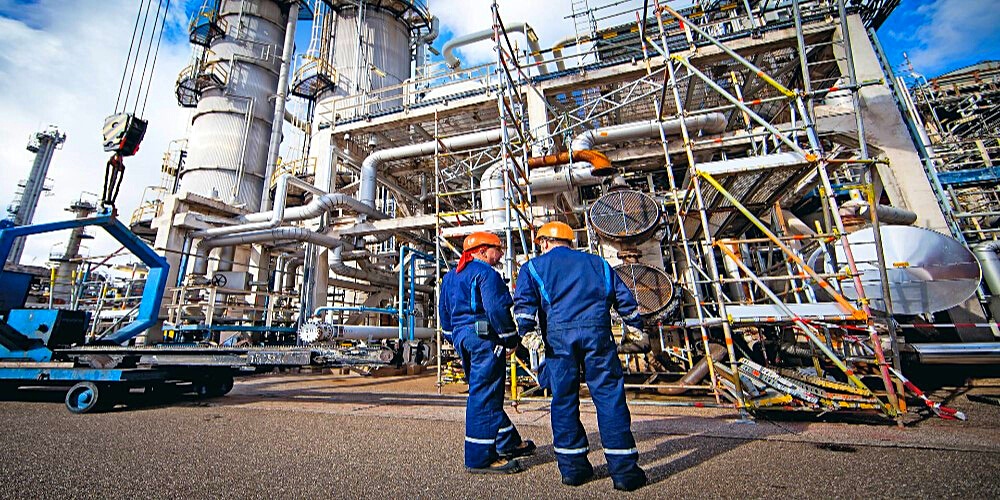 TURNAROUND SERVICES
Turnaround maintenance services are required for  power, pulp, paper, refining, petrochemical, power...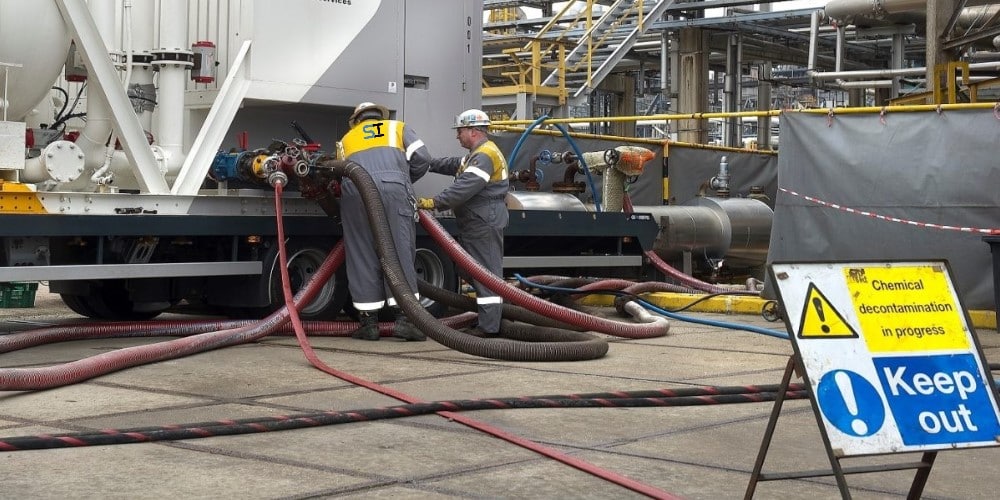 Chemical Cleaning
Strength H2O Industrial Solutions offers Michigan chemical cleaning services, our trained pros can handle..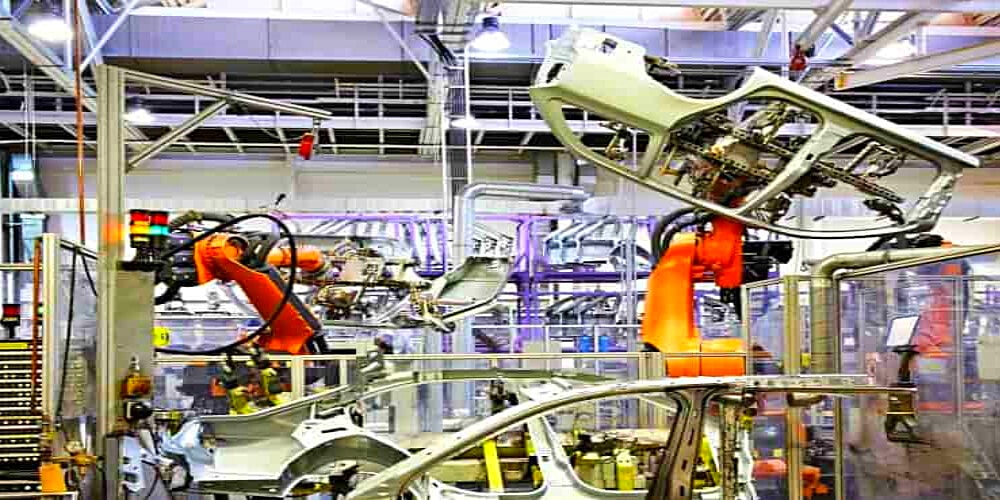 Automotive Cleaning
Strength H2O Industrial Solutions provides automotive industrial cleaning sources all over Michigan.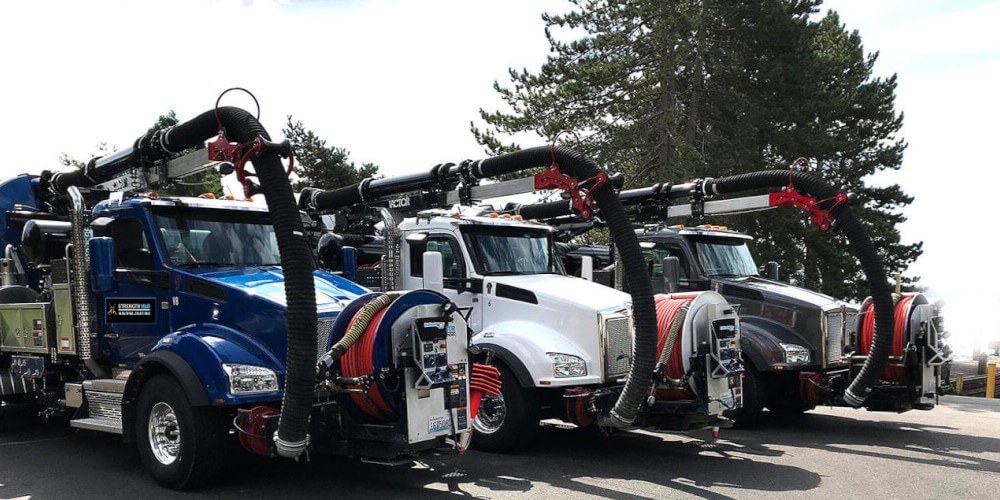 Industrial Vacuuming 
Dry and wet vacuum cleaning services manage secure removal and transport wastes from anywhere.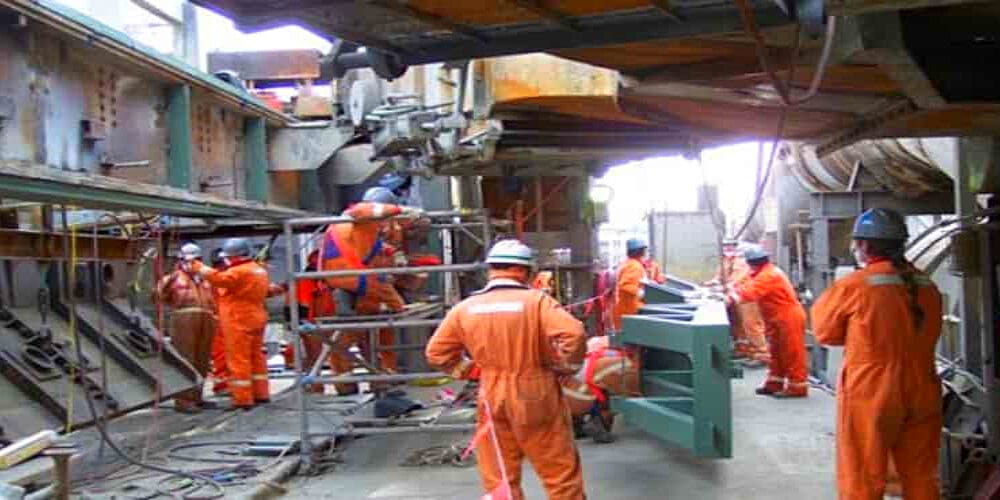 Facility Management
Strength H20 combines experience and technology to meet the challenges of manufacturers.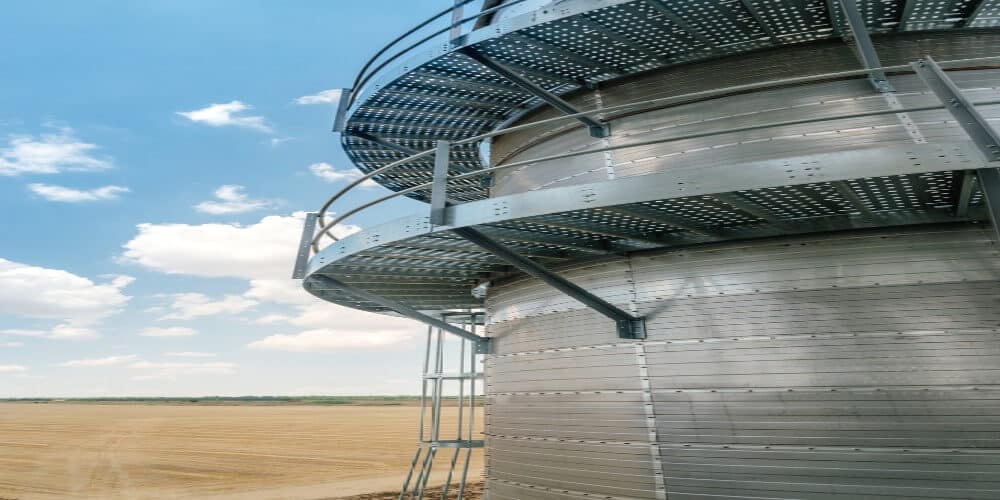 Silo Cleaning
Industrial silos are utilized to store several types of materials, including dry goods, wet materials and chemical..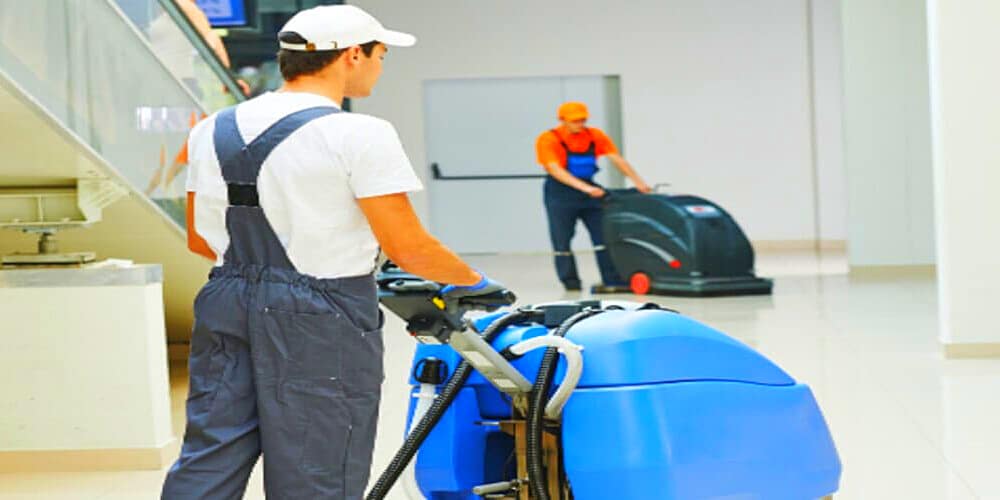 Commercial cleaning
Strength H2O Industrial Solutions provides commercial cleaning services to a variety of business types, we...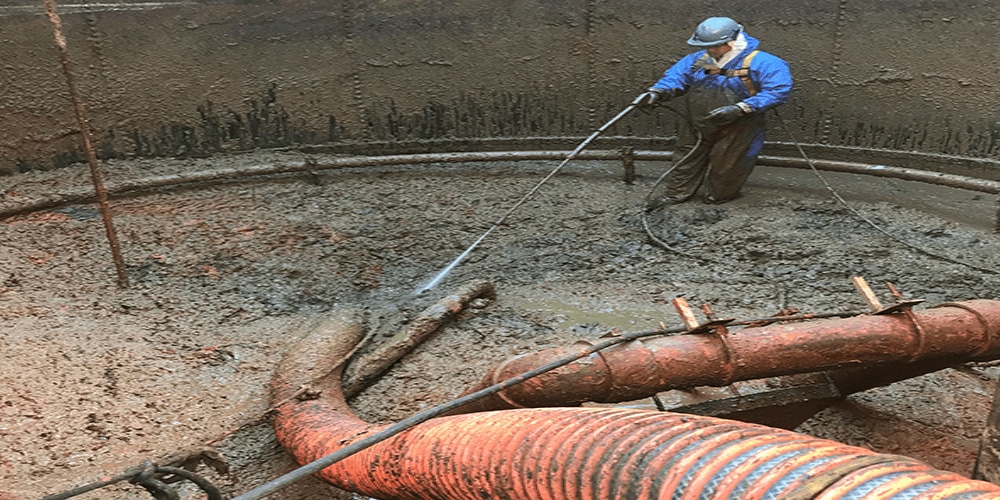 tank Cleaning
Strength H2O Industrial Solutions also offers frac tank cleaning. Strength H2O is the number one...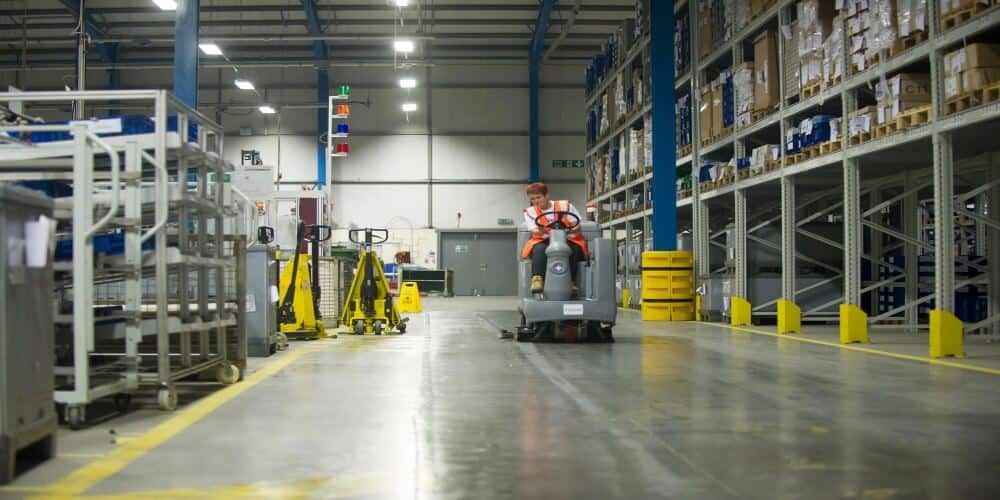 Factory Cleaning
Strength H2O Industrial Solutions also provide complete factory cleaning services in Michigan...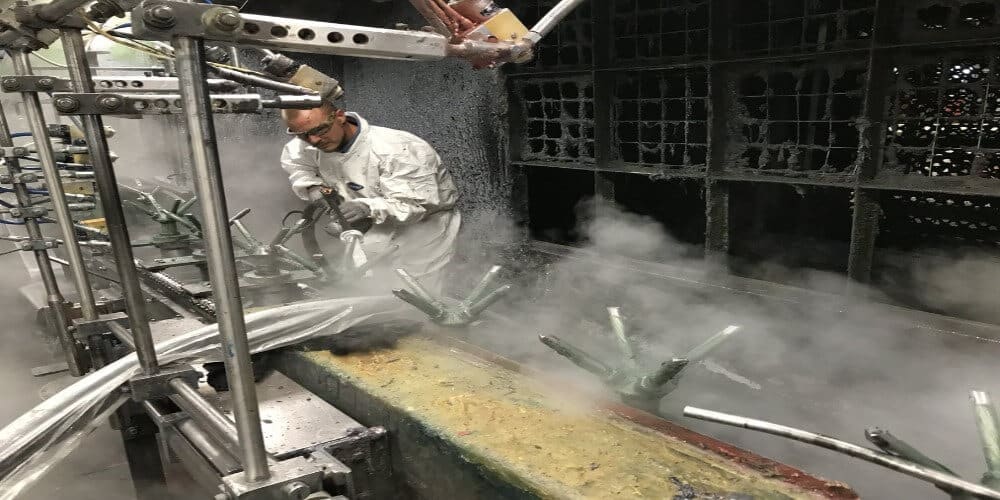 Dry Ice Blasting
Strength H2O Industrial Solutions is the #1 ice blasting company in Michigan and completes 100's of projects yearly..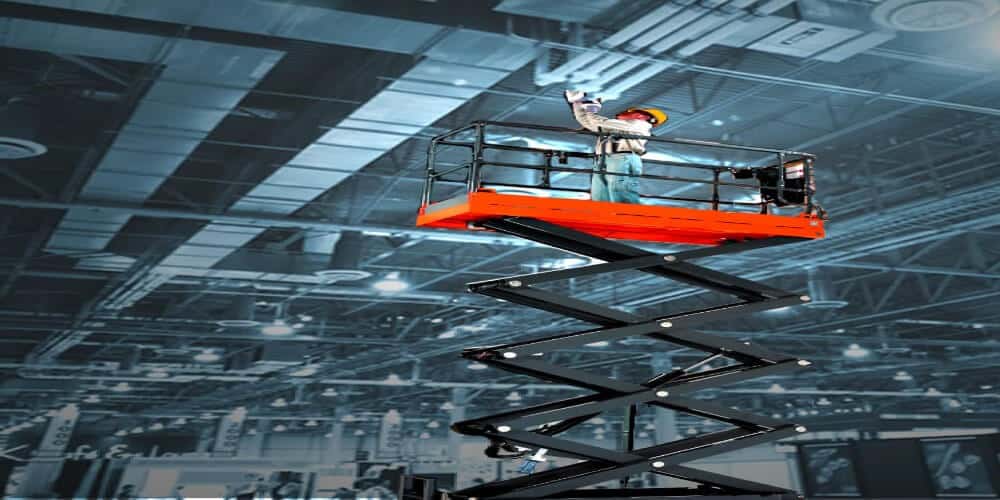 HIGH CEILING CLEANING
Strength H2O Industrial Solutions provides Michigan rafters ceiling cleaning any size project, anytime..
PRODUCTION LINE
Most of the equipment used in production lines, from ovens to conveyors, to grinders...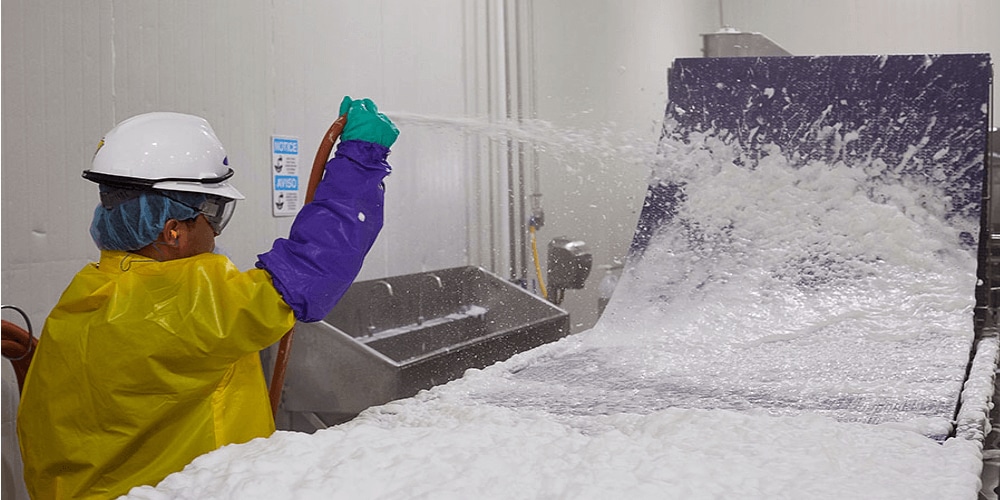 PROCESS EQUIPMENT
Michigan Food production is a delicate process. A small amount of a contaminant can cause several issues..